You may not realize it yet, but painting is a skill that can be learned and applied to virtually any subject matter. With practice and guidance, you can achieve your artistic ambitions and I am here to support you every step of the way.
By subscribing to "All You Can Paint - Unlimited Access" for a monthly fee of $20, you will be granted immediate entry to all the courses available in this school.

*If you are a Patreon member, please ensure to use your promo code to avail 50% discount. Please note that the promo code changes every month, so you will need to apply a new code each time to continue enjoying the discount.
I sell my individual classes for $20-$60 each, which is a fantastic deal considering that it's worth over $4000 worth of content for just $20/month! And the best part is that you can cancel at any time if you wish to do so.
Alternatively, you can choose to enroll in an individual class now and later decide to sign up for the "membership".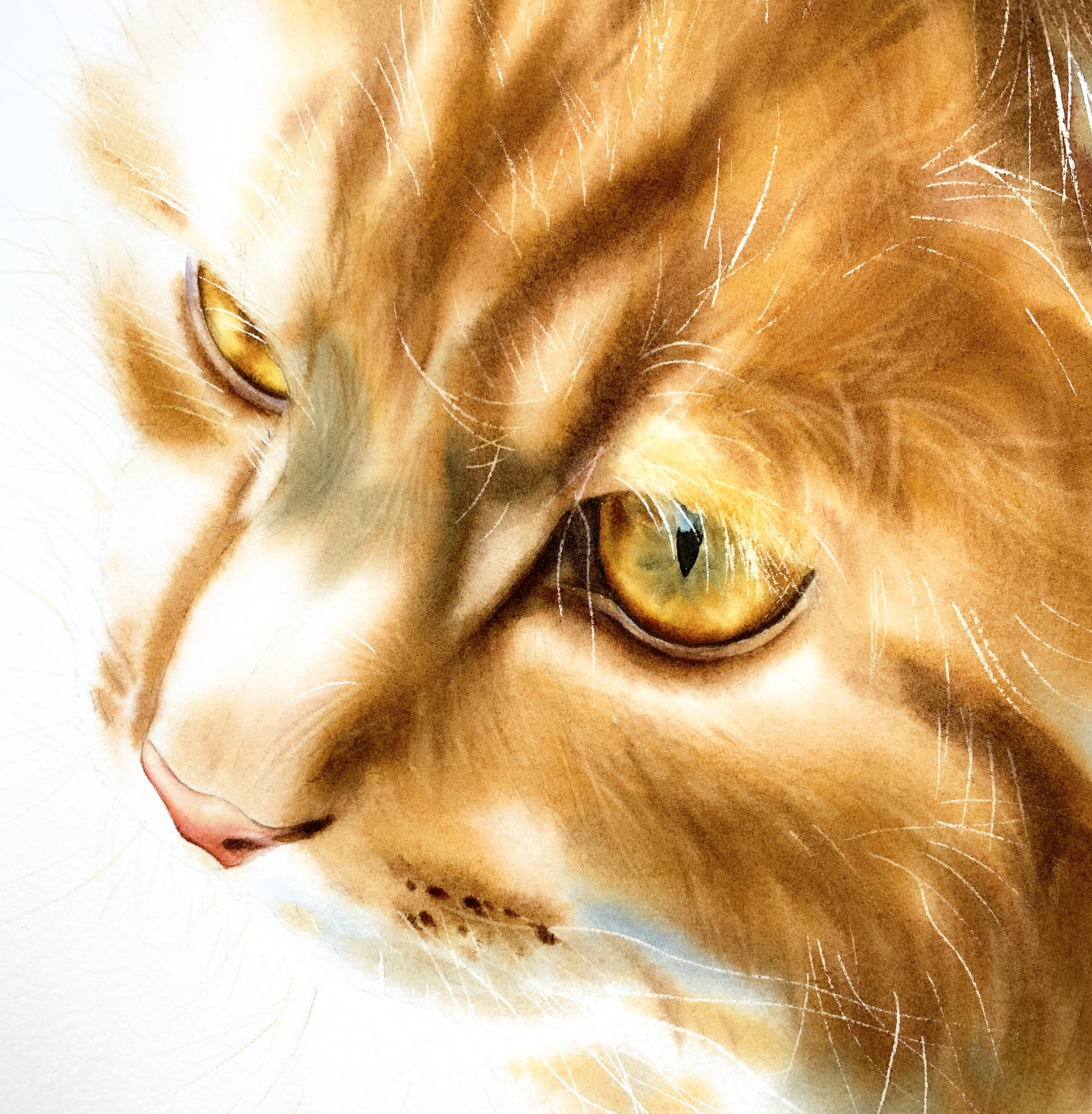 "A GOOD TEACHER TEACHES HOW TO DO SOMETHING, A GREAT TEACHER GIVES YOU THE TOOLS AND KNOWLEDGE TO USE WHAT YOU HAVE LEARNT IN NEW WAYS OF YOUR OWN!"
-Kerstin Carlsson, A Student
FREE Course!
Enroll now in this incredible course that includes classes on painting various types of fruits in watercolor.
Practice two of the most important techniques in watercolor - wet on wet and lifting.
Don't hesitate, jump in now!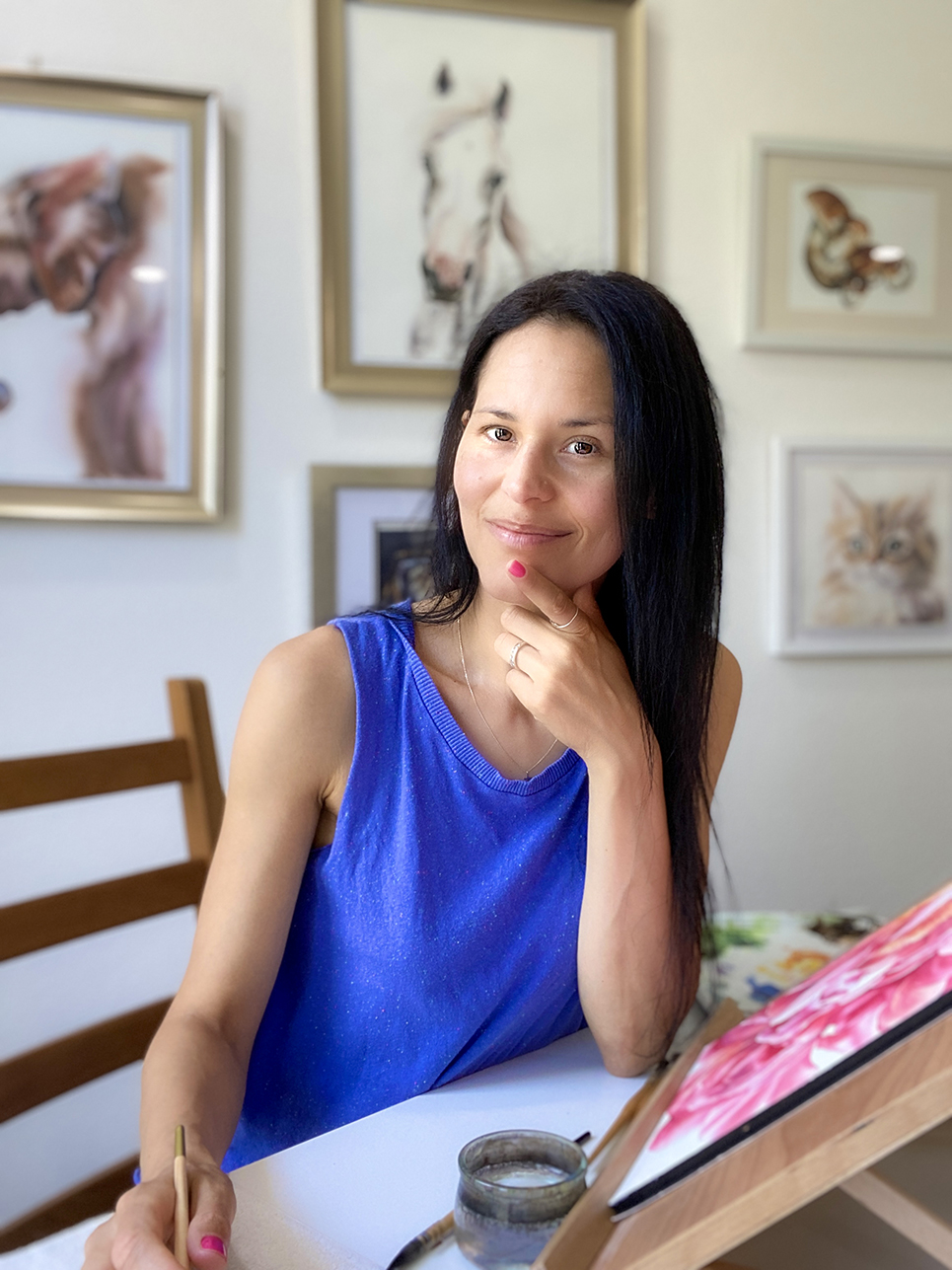 Hi, I'm Maria, and I'm your
watercolor teacher!



Welcome to my online school.
I have been teaching watercolors for years, and I know what it's like to be a beginner.
Everyday struggles with creating soft layers, endless hard edges, unwanted blooms, or lack of dimension.
Does this sound familiar?
I am here to help you. I have figured out what works and what doesn't, so you don't have to figure it all out on your own.
I know how to create realistic-looking paintings.
I have helped thousands of students achieve their dreams of painting with watercolors.
The main two techniques I teach are wet on wet and lifting.
Wet on wet and lifting are essential to watercolors, so in each class, we will be mostly focusing on how to wet the paper, and how much water to use with the paint on your brush.
Let's jump right into it!

*A new class is added every month
**When you enroll in a monthly plan - 30 days start from the day you enrolled.
***If you buy an individual class you will have access to it for 12 months from the date of purchase.
My classes are created for students at any level.
If you are a beginner - welcome to watercolors, and please begin with "New to watercolors" course.
Next, I suggest to take classes like "Flower petals", "Leaves", "Tomatoes" etc.
Once you get more comfortable with watercolors you can move on to "Blue forest", "Misty forest", "Rose garden I", or 'animals' like "Bird on a branch".
Regardless of your experience, you have access to every single class as long as you are a member.


You will also gain access to our private 'Community'. Students across all of my online schools are welcome in Art Corner Community.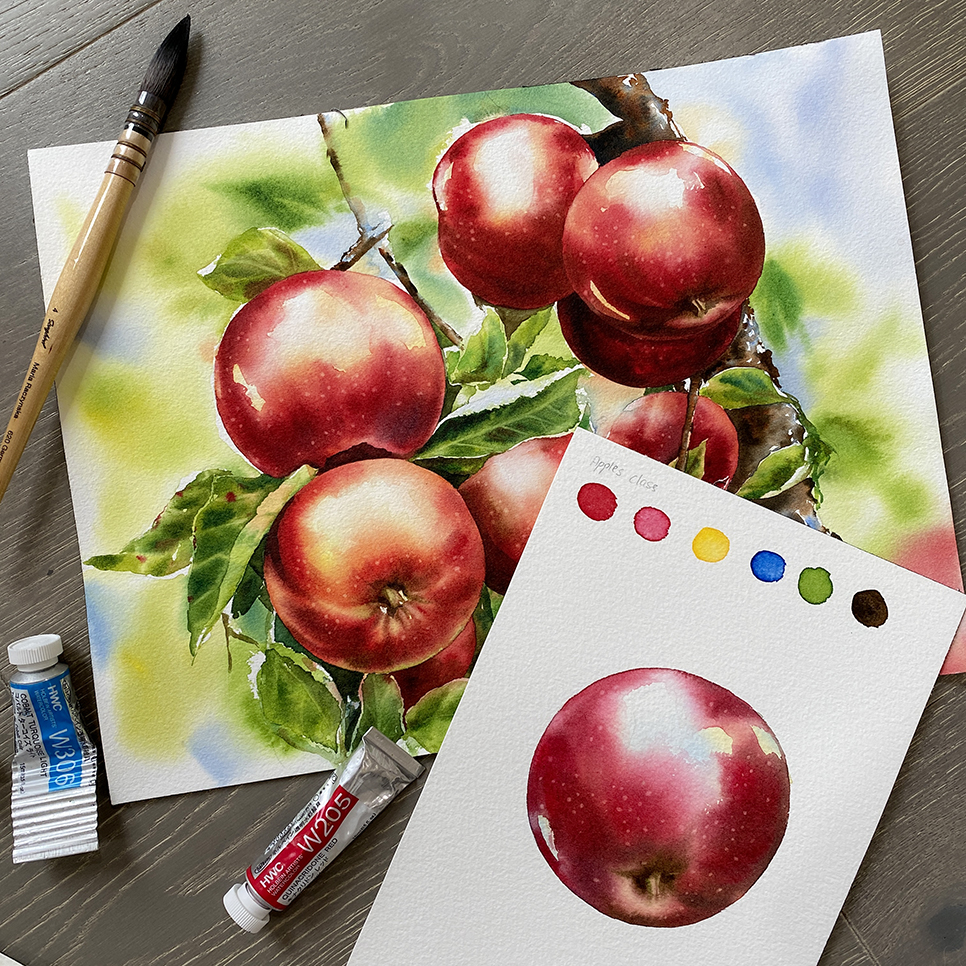 All the paintings below are classes on Patreon.



Free classes
Take these free classes to get familiar with my teaching style.

Ever since I started painting with watercolors, I never wanted to focus on just one subject.
I always liked to switch between painting animals, flowers, landscapes, lamps, forests, seascapes, portraits and more.
Join now to learn how to paint anything!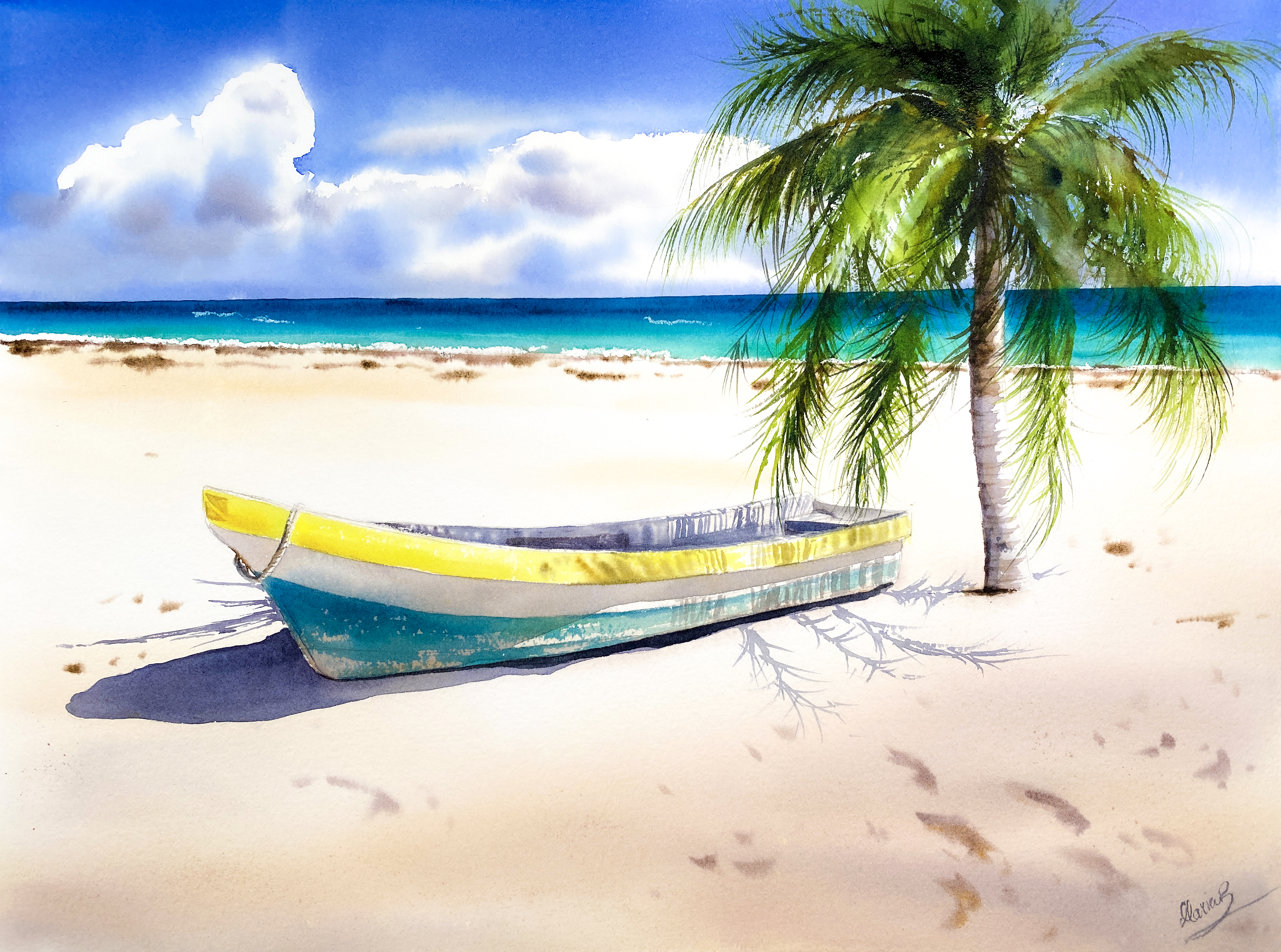 What my students have to say about my teaching...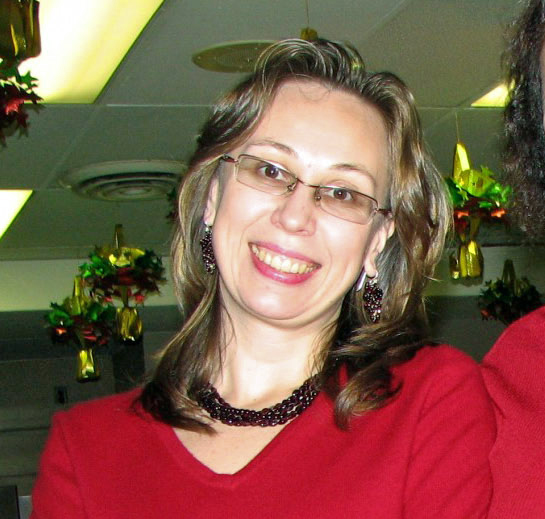 "Maria is a big artist, but also she is a talented teacher! It always amazes me how Maria conducts each tutorial, and how she creates her lessons, and how she explains rules and different techniques of watercolor painting , her way of guidance is fantastic! I consider myself very lucky that I was able to find Art School like that, to have a teacher who not only leads you forward, but also supports and inspires, she is the artist who created a wonderful community of watercolor enthusiasts from all around the globe! Whether you are a beginner or experienced watercolorist, this is the school for you! This is the place where it is fun to learn, pleasure to follow tutorials, and joy to share artworks!"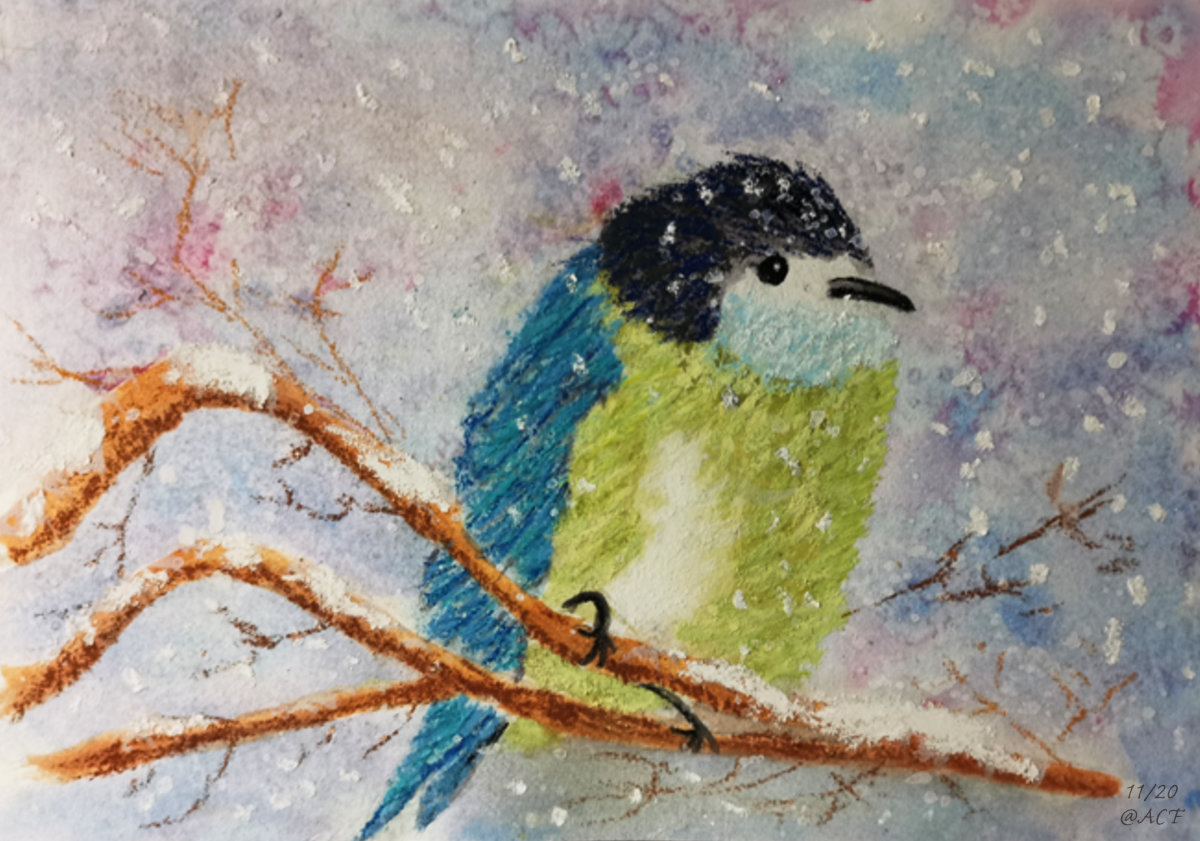 "Maria has such a wonderful and nice way of teaching.
No matter if you are a beginner or an advanced artist - her watercolor tutorials and her support reaches everyone.
It's an enjoyable way of learning and I'm glad to be a part of it."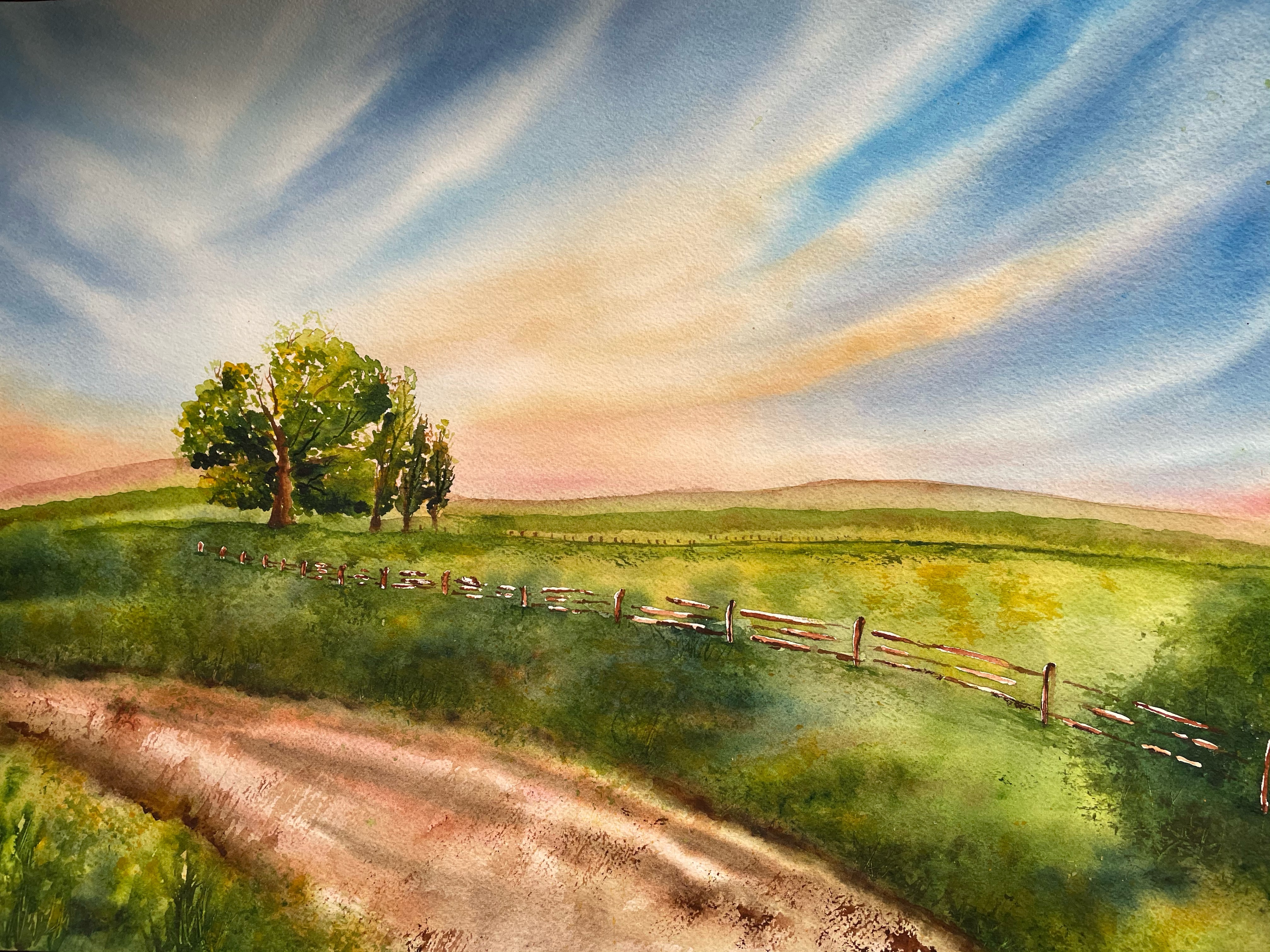 "Maria's lessons are very stimulating. I like her way of interpreting the object to be painted and her use of color. the explanations are very clear and precise. she is a creative and very helpful teacher"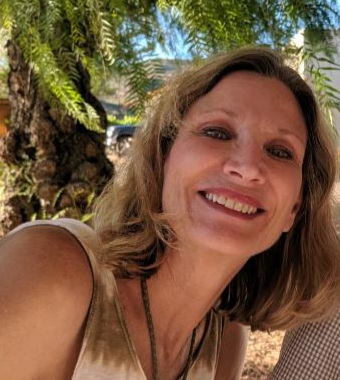 "I found Maria Raczynska on YouTube and I joined her Patreon site in March of 2018. During that time, my watercolor skills have improved remarkably! Her tutorials are informative and instructional to help her students develop their skills on a personal level. Maria is receptive to questions and frequently gives valuable insights and encouragement to those who are learning. She takes an interest in her students to direct them to develop their skills and their own personal art styles.
I have also taken many of her courses from Teachable. Her courses were easy to follow and many times included warm up exercises to help her students develop the skills of the course. I am looking forward to her new school as I know that I am in for professional and enjoyable courses. If you are looking for a teacher to help develop your watercolor skills, I highly recommend Maria. My experience with Maria has been more than exceptional."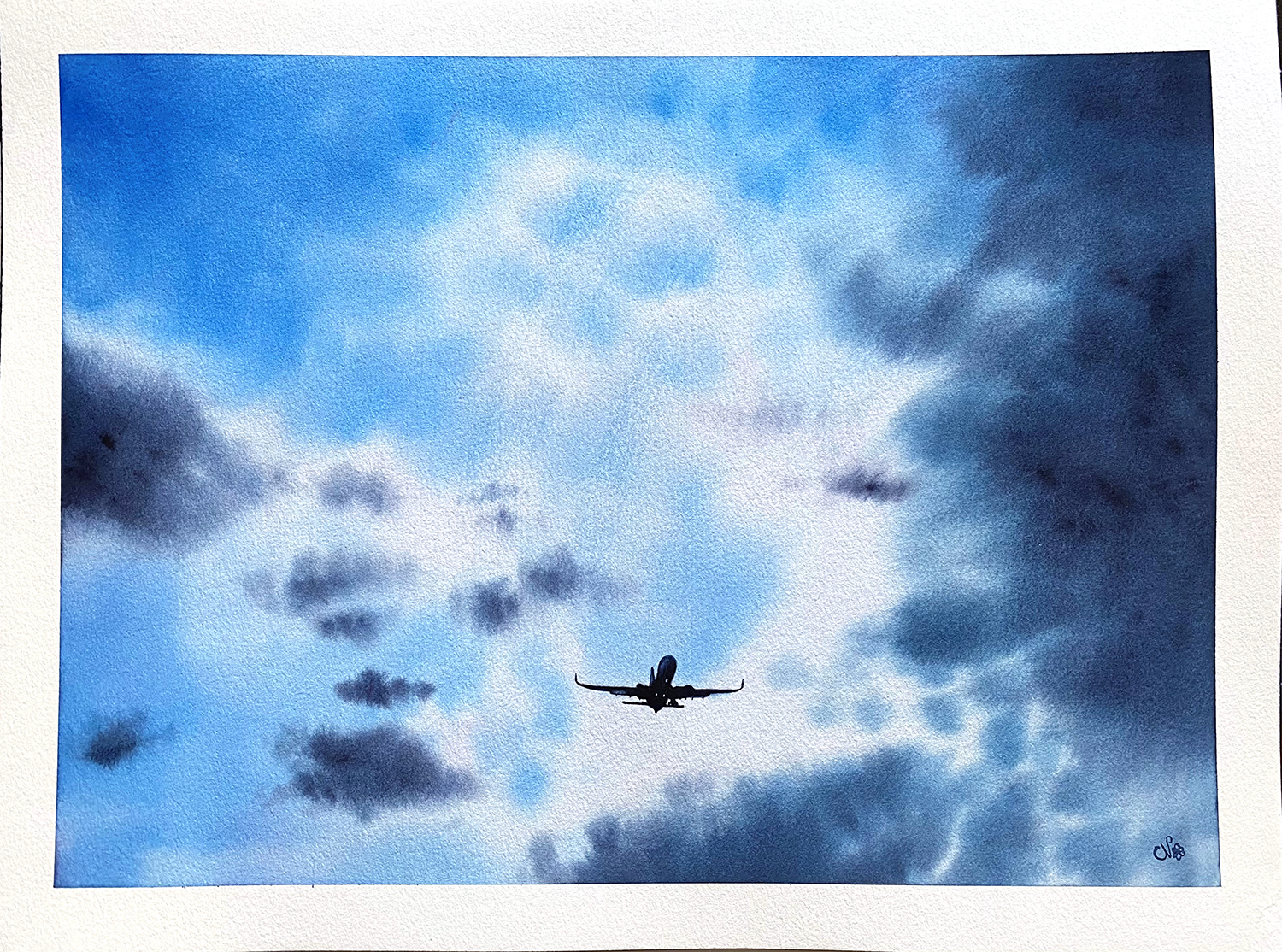 "My main art hobby is colouring with pencils, but 2 years ago I decided I wanted to try something different. Then I found Maria and her watercolour classes. Since then, I've learned so much from her, basically starting painting from scratch, and I've noticed my progress since then, and there's no better feeling than seeing your own progress. But beyond painting, Maria also teaches you to let loose, not to be too hard on yourself and that making mistakes is totally alright. Learning with her is such a pleasure and so much fun, I cannot better recommend her classes! "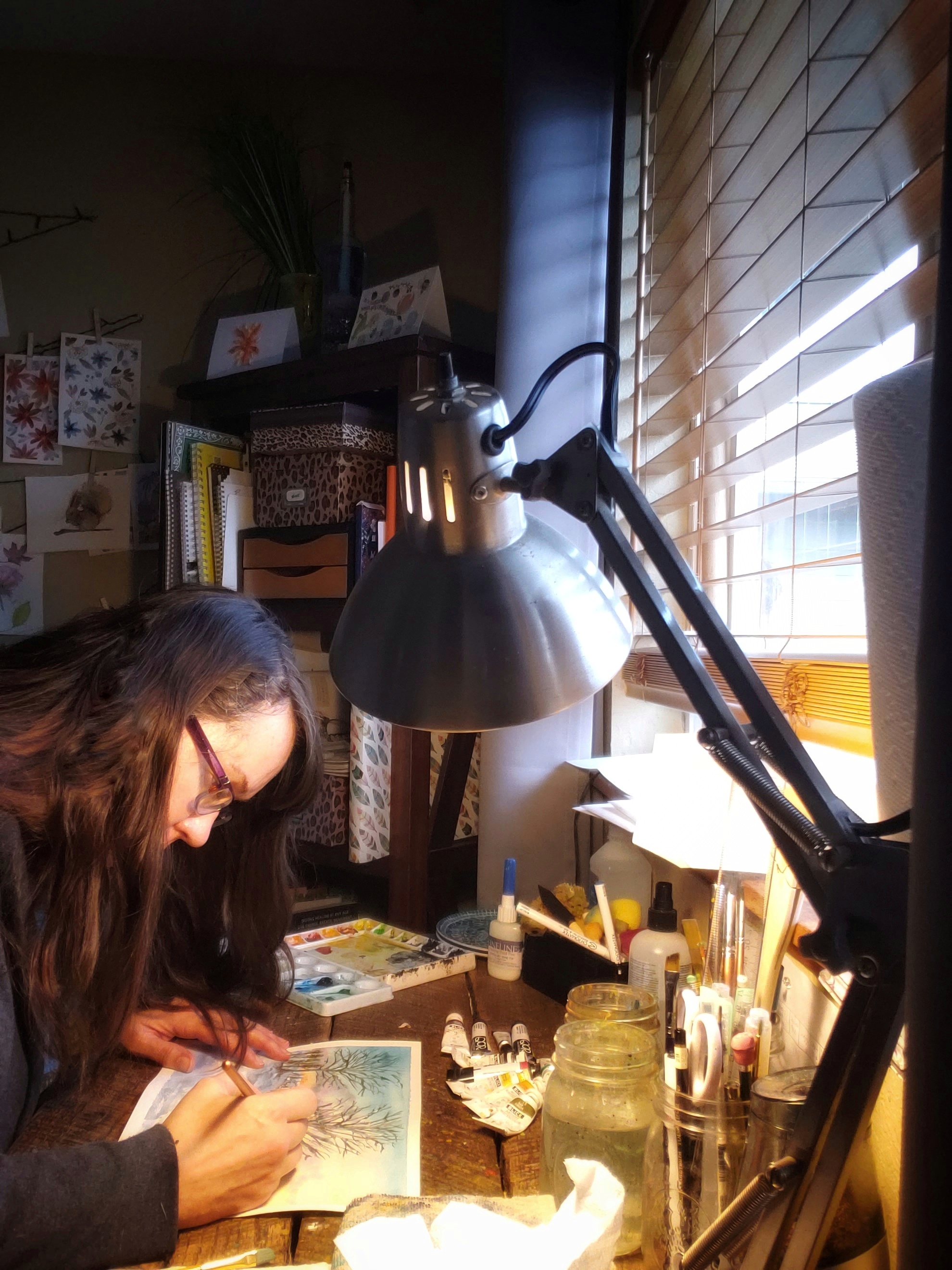 Karin K, Mount Vernon, WA
"Opening up to the creative process will change your life. In our hectic, busy lives, it is easy to forget that we are creative human beings. Watercolor paining is the perfect outlet. 
If you want to get your spark of creativity back, Maria Raczynska's classes will provide what you need.
Maria is a natural teacher, explaining the process from the beginning all the way to a final product. She caters to all skill levels, so you never feel like you "can't" do something. 
She will teach you the techniques that allow her to paint such gorgeous paintings, but she does not make you feel pressured to create a painting in a certain way. She encourages her students to let their personal styles emerge.
In just a year, I have gone from a complete beginner to having way more confidence in my art. Discovering her tutorials completely changed my life, and I will be taking her classes whenever they are offered!"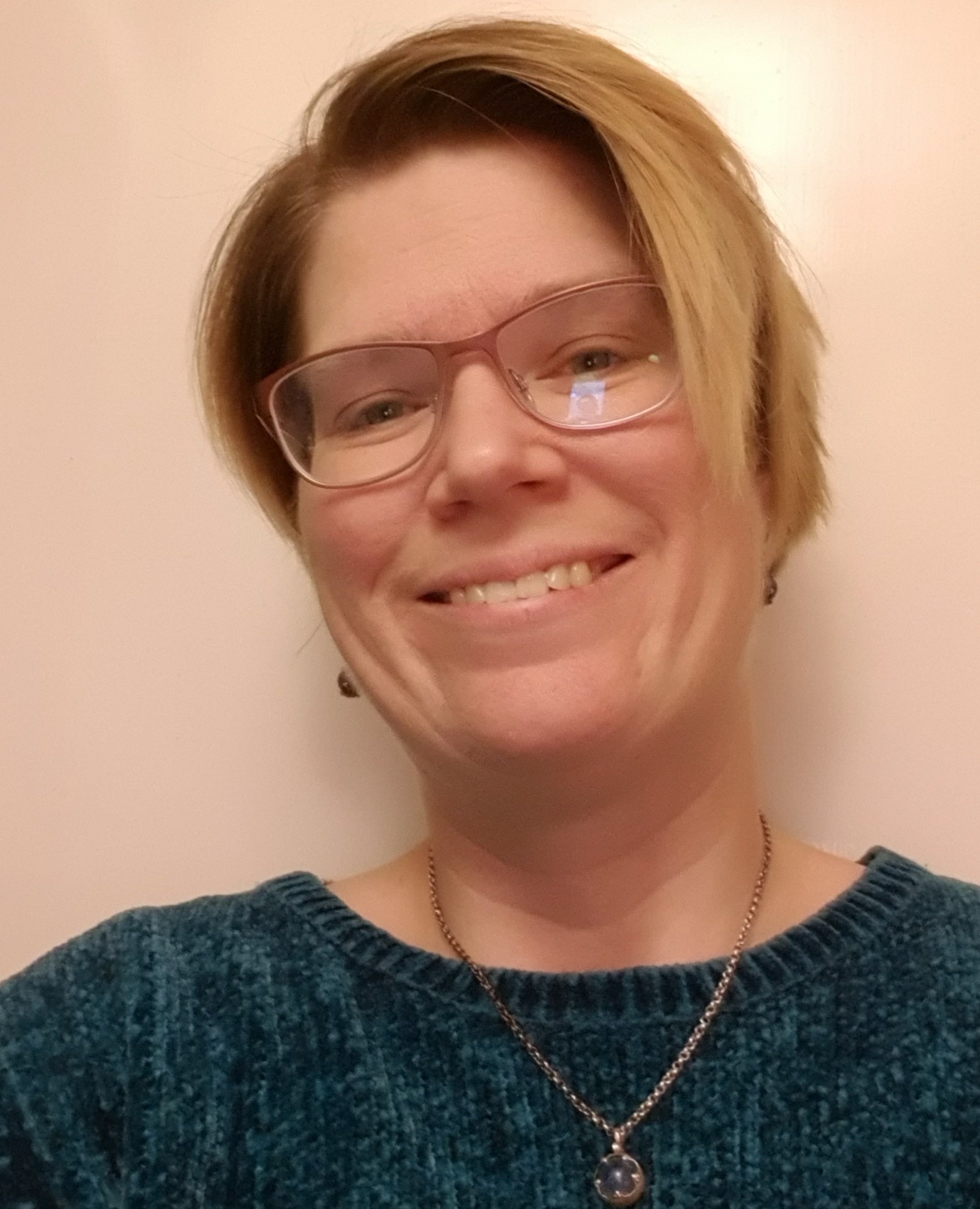 Kerstin Carlsson Kerstell, Sweden
"I have always loved to create and to paint but for a long time I didn't touch a brush. Then I fell and hit my head and couldn't do anything with TV, computer, phone etc then I started to paint again. I followed some different artists and was quite happy with the result, but I didn't get why and so many times I guessed what to do next in my painting. Then after almost a year I suddenly stumbled over at video of Maria's it was a faritail forrest and I loved the outcome. I searched for her and joined her patreon channel. For every tutorial I learned some more and I'm so grateful for both the teachings and the response from Maria. She is really an awesome teacher and since I work as both music teacher and principal I know a good teacher when I see one :) The best with Maria is that she doesn't only show how to do certain techniques and painting methods but she explains why she does what she does. All in all you get tools that you can use in your own painting. 
A good teacher teaches how to do something a great teacher gives you the tools and knowledge to use what you have learnt in new ways of your own!"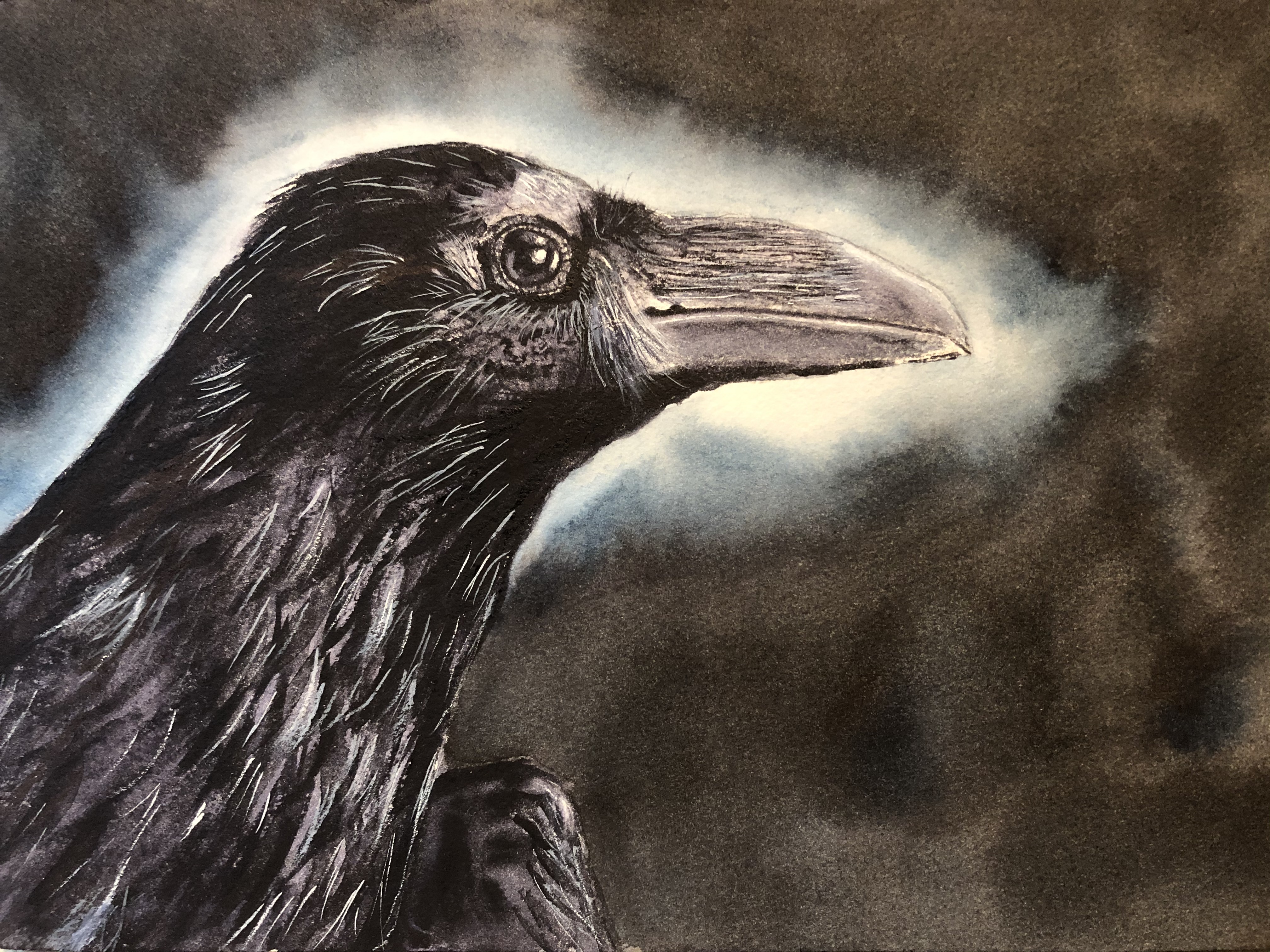 "I started watercolor for the first time less than a year ago and cannot believe what I can accomplish today. I attribute these skills to Maria Raczynska, who has emphasized that anyone can do this – even me! I first started following Maria on Patreon, and then began to take her tutorials on Teachable.com. These lessons have taught me the skills to branch out and start painting subjects that inspire me.  Her tutorials are packed with valuable lessons and tricks of the trade. What I appreciate most is her narrative, where you can learn with her how to make your paintings more vibrant."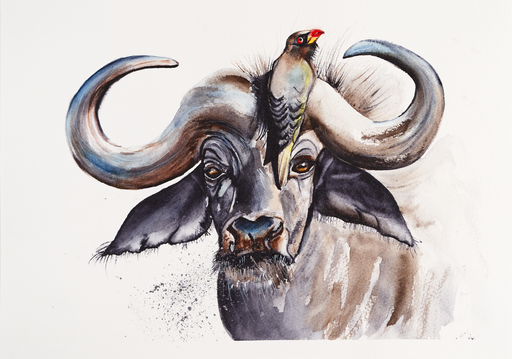 "Maria's Painting tutorials cover a lot of information, delivered in concise chunks that were easy to absorb. The structure was clear, logical and produced wonderful results. (even for a complete novice like myself!). Maria has obviously put a lot of thought and expertise into producing her videos.
But it wasn't just about the new knowledge. The main benefits came from doing assignments, and reading the individual feedback she has given students. Also helpful is that she responds to every participant that comments or asks questions. She is beyond gracious in sharing all of her supplies/suppliers so we can also try the best products!
Her format gave me the confidence to implement new techniques in my paintings immediately.  I didn't just learn "how" to paint – "what" and "why" also became much clearer. "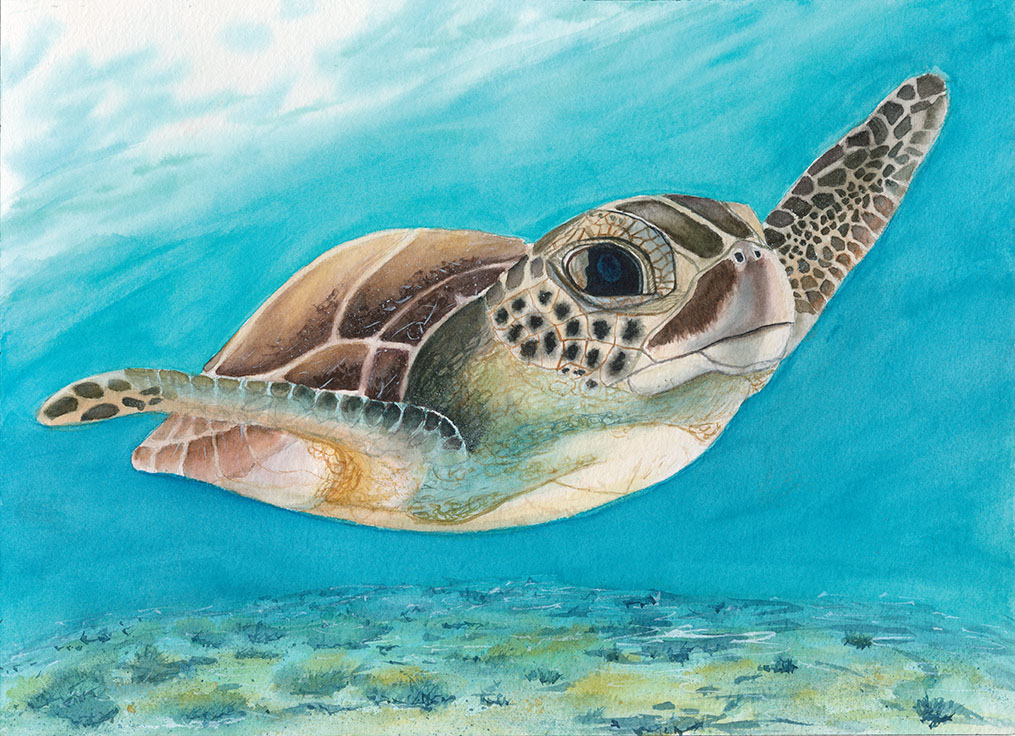 "Maria's teaching style and lesson detail inspire me to practice and
grow in my artistic abilities. After only a short 6 months following
her authentic approach and passion for painting, I have far exceeded
what I thought was possible in the world of watercolor!"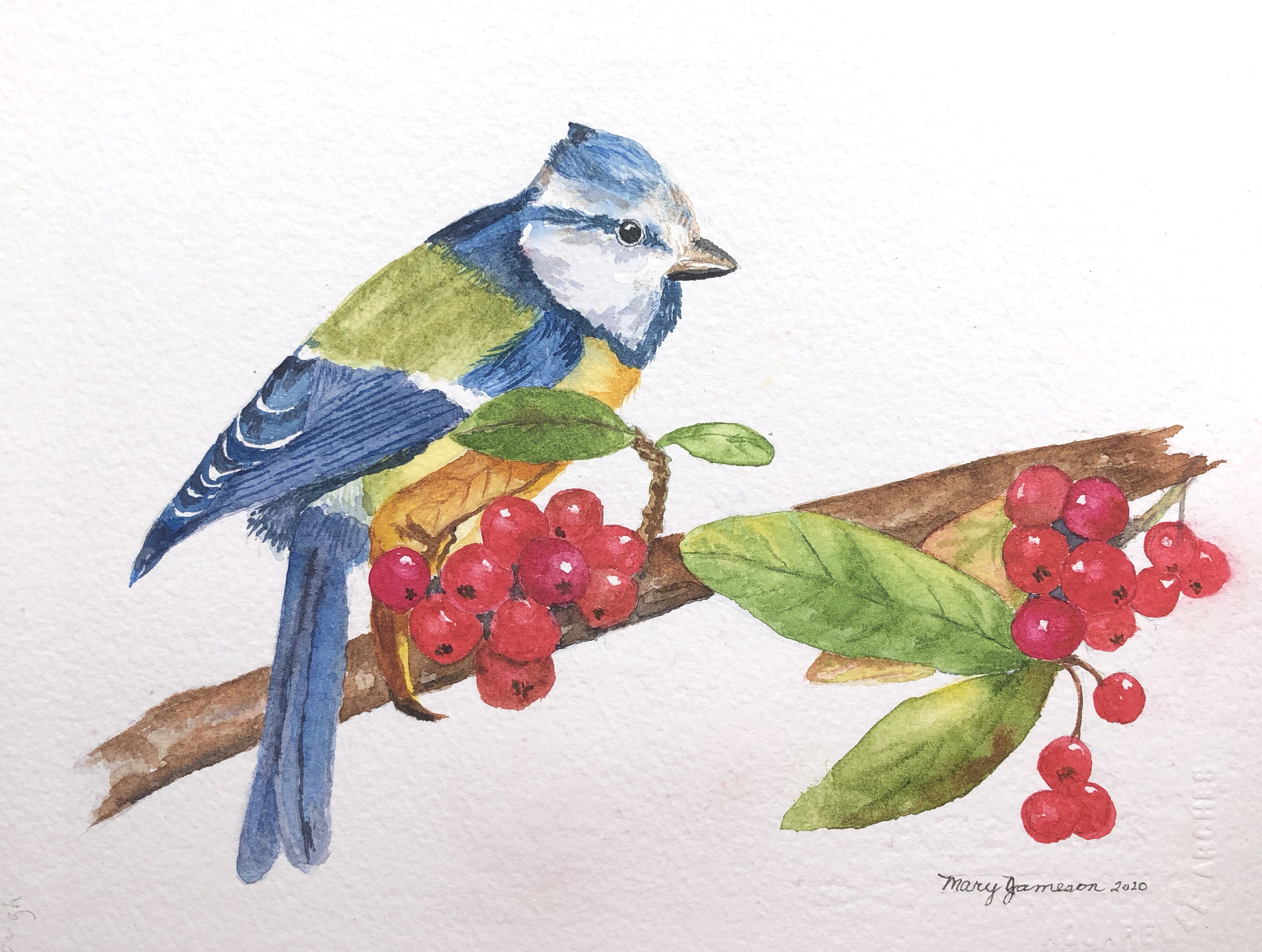 "Maria Raczynska is an excellent watercolor instructor who provides instructions, critiques and encouragement for students of all levels. My two years of study with Maria have allowed me to progress from simple to advanced tutorials. Her tutorials during the pandemic were a lifesaver because I could connect with people from all over the world."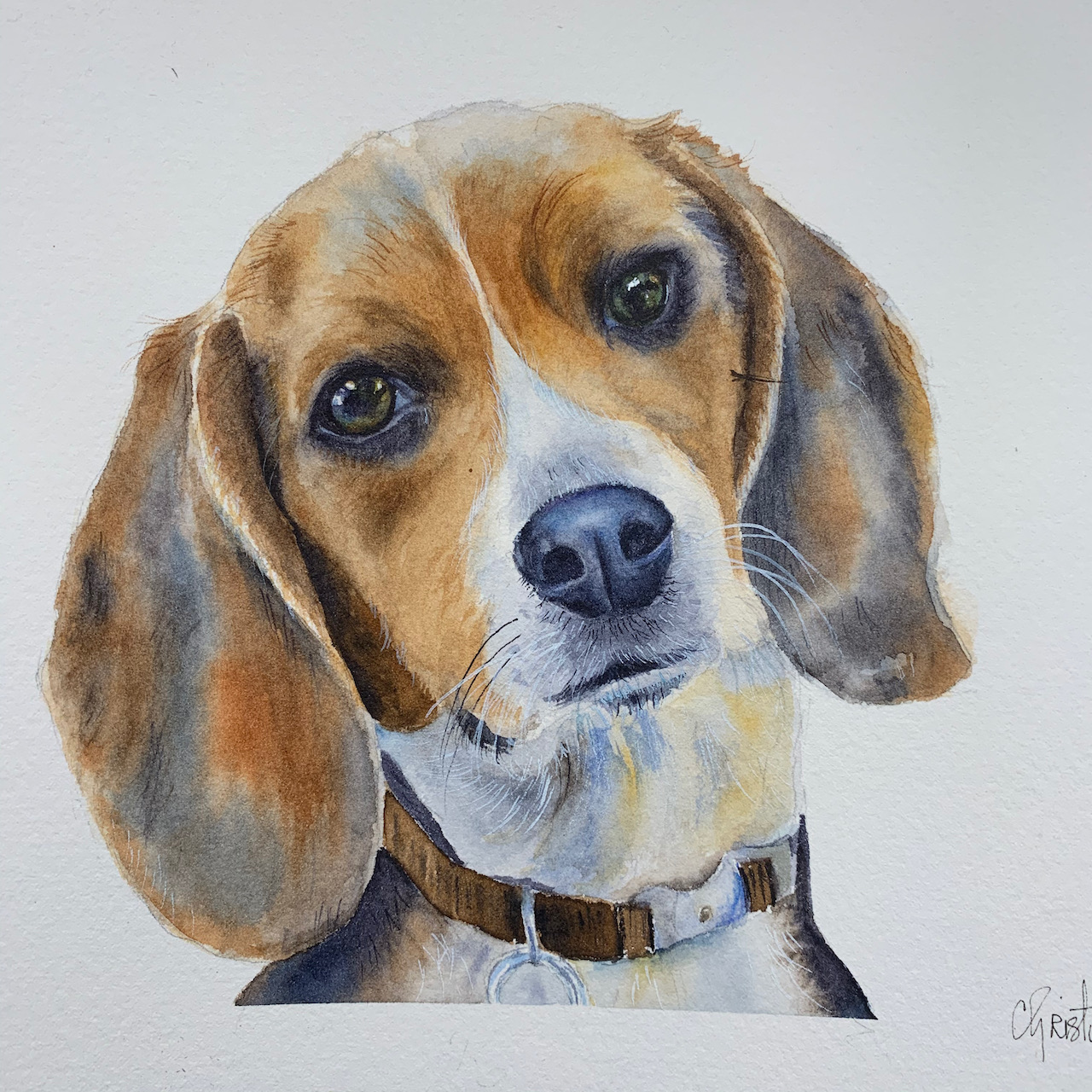 "A blend of loose watercolor techniques with just enough detail to bring paintings to life is what drew me to Maria's tutorials. From Maria's tutorials and classes, I have learned which parts of the watercolor painting to concentrate on details and which parts to imply. Although I have been learning from Maria for over a year, I still have so much to learn. In this short time, however, my paintings have gone from sitting in a practice stack to me confidently sending them to family and friends — even asking for photos of their pets to paint! "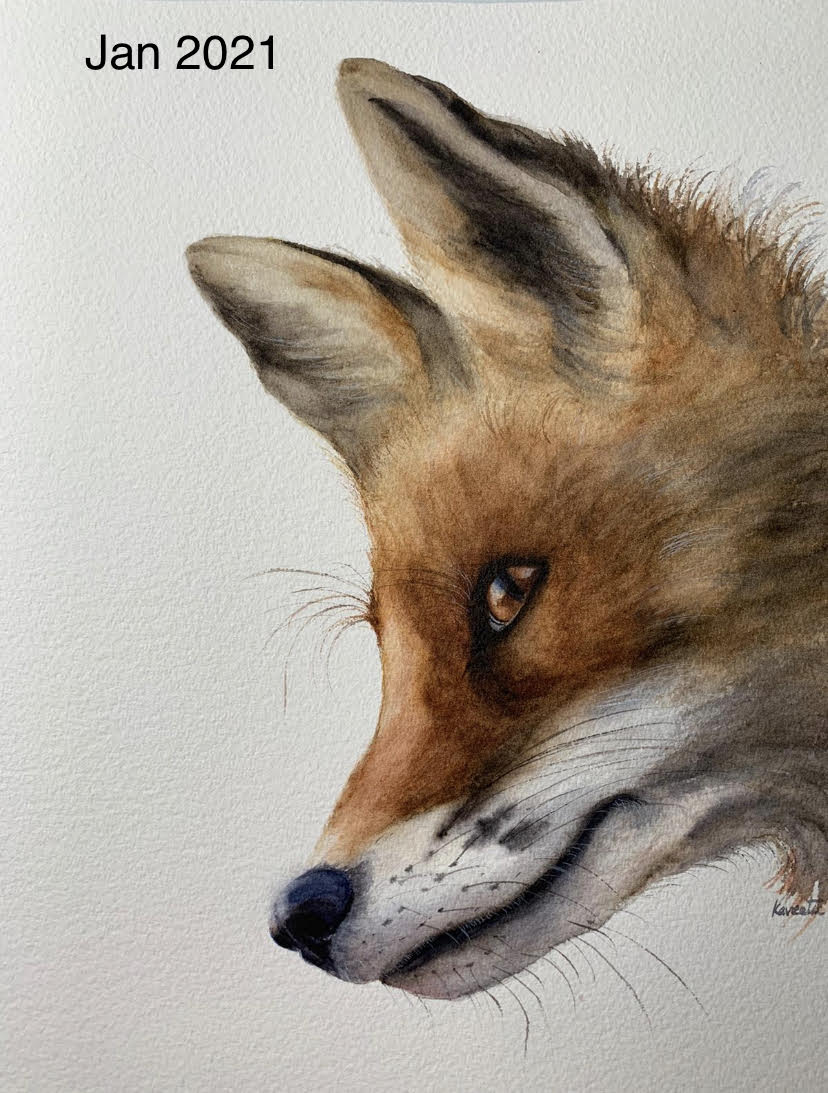 "I discovered Maria's tutorials on Patreon a little over a year ago. At the time, I was a very infrequent painter-painting once or twice a year. Now, I paint almost every day. What sets Maria apart is her ability to breakdown and teach her students how to paint subjects as diverse as landscapes, still lifes animals and birds, at varying levels of expertise from beginner to more advanced.
I am amazed at how much progress I have made in just one year of following her. I am eager to join her online school and continue exploring and enjoying watercolors."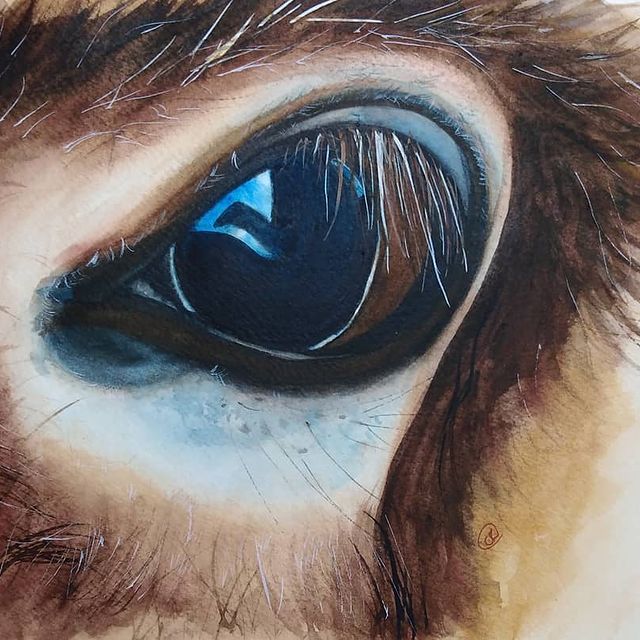 "I started painting in may 2019 and after about a year I needed help, (frustrated with my progress) and I joined Marias patreon site after seeing some of her work on YouTube.   
Maria has encouraged me so much that I now love painting more than ever. My top 3 classes that have really helped me, were Maria's Colour wheel class, understanding colours and mixing, this helped me understand colour theory and I immediately started mixing my own colours. The shadows class this helped me understand depth and perception, I never added shadows before they really helped pull my paintings together.   And I also highly recommend the eye class tutorials on teachable, just a wonderful in-depth class on painting eyes, colours and reflections, I love painting animals and this class really brought my animals eyes to life.  
Not only is Maria incredibly talented, she is such a supportive, kind person and I think of her as a friend. She always takes time to talk to you and is so very supportive. She's just amazing."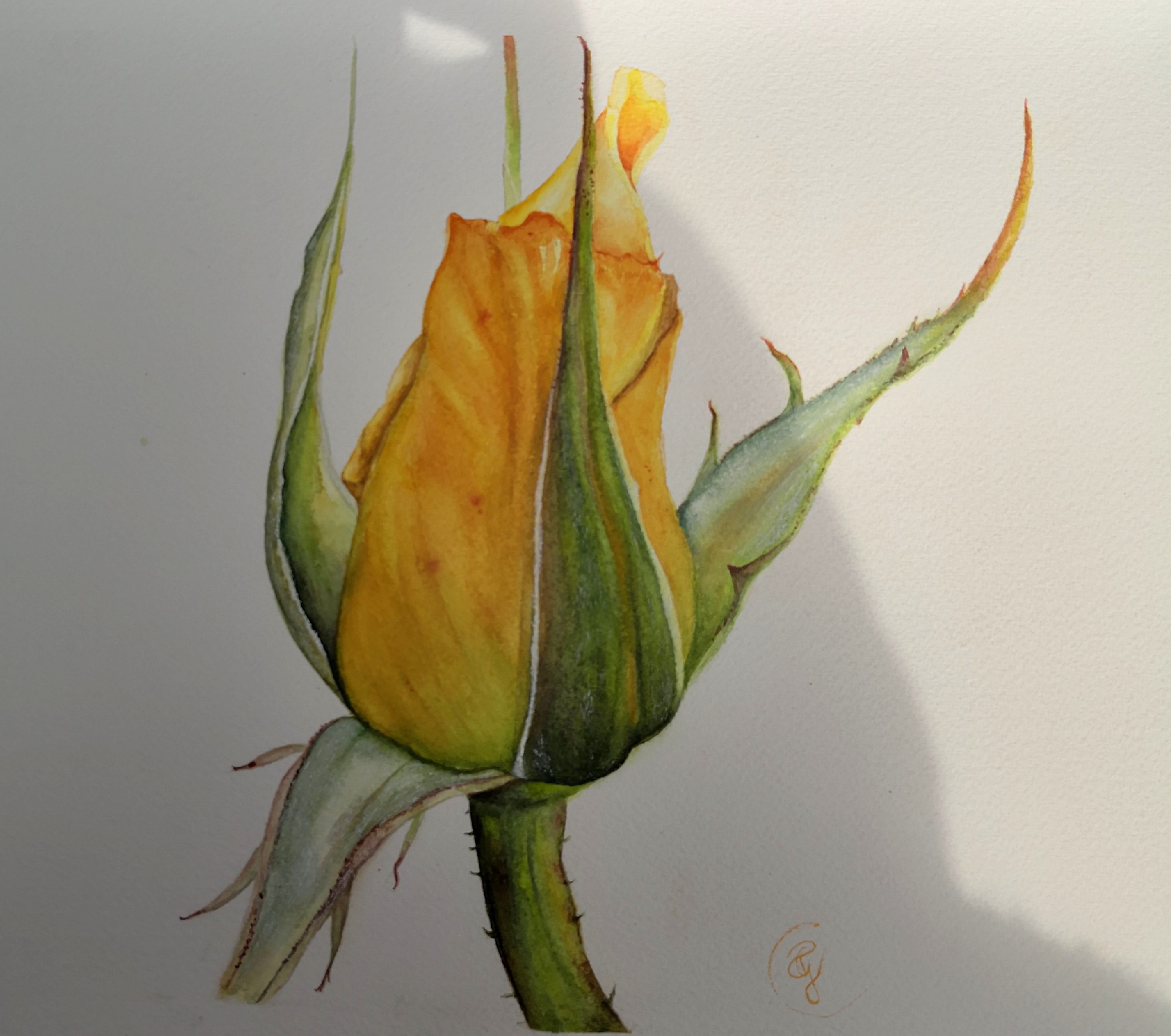 "Maria ?!, a wonderful teacher and a sensitive and very creative Artist. I am a fan of his creations but especially of these very didactic courses. I learned more in 8 months with Maria than with any other face-to-face teachers."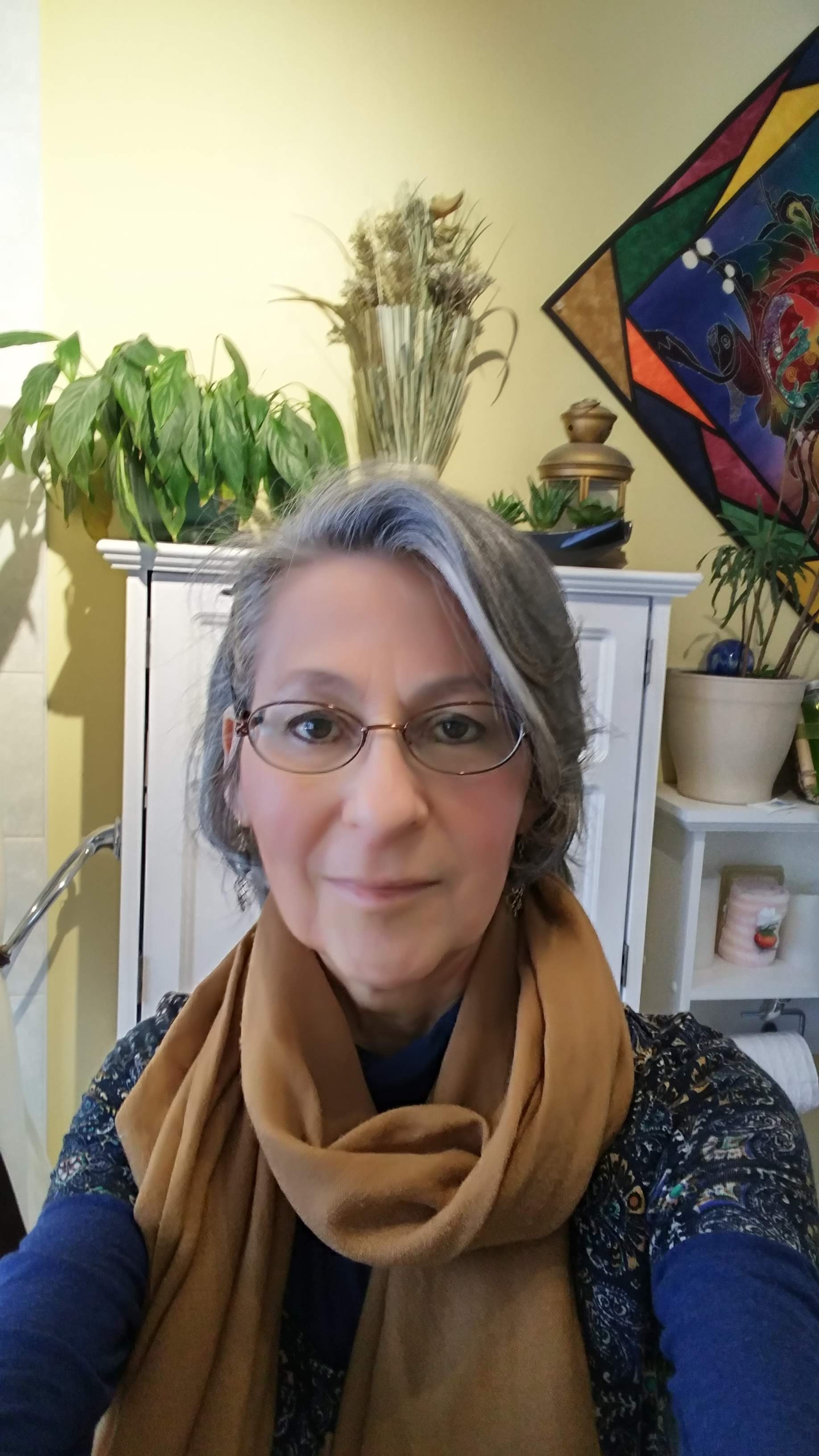 "I have been following Maria since the fall of 2018, 2months after I began painting with watercolor.
The growth I have made as an artist is in large part a result of Maria's teaching through YOUtube, Teachable and Patreon. I am truly excited to enroll in her new online school.and continue my adventure with her..
Her generocity, dedication, talent as an artist as well as her natural skills as a teacher will help anybody that wants to learn, improve and grow as a watercolor artist..
Choosing to enroll in her new online school will be, I am certain, one of the best decisions you make..
Thank you Maria for all the teaching and support you give us!!"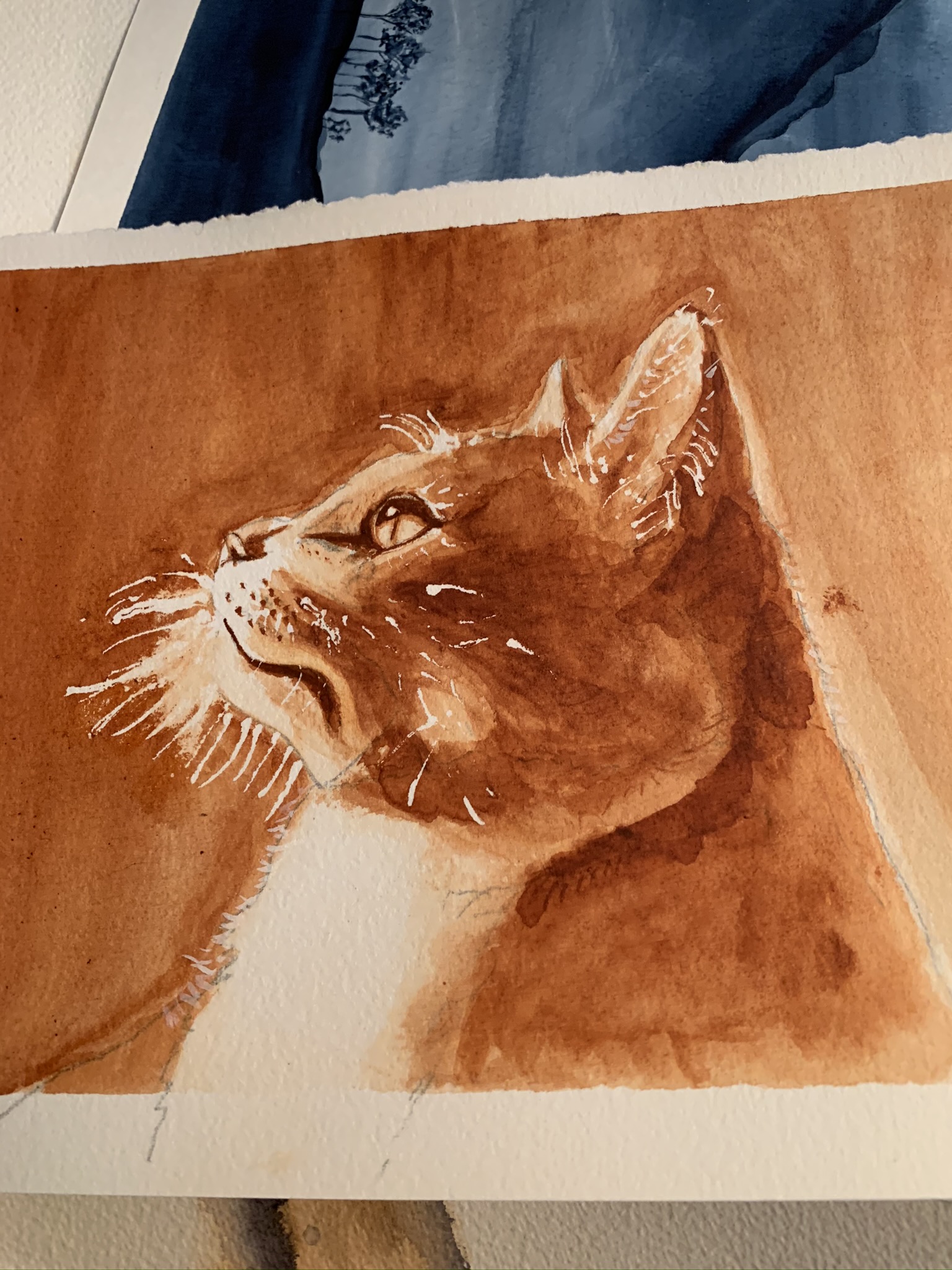 "I have tried various watercolor color teachers but Maria is by far the best! Her classes are a joy to take."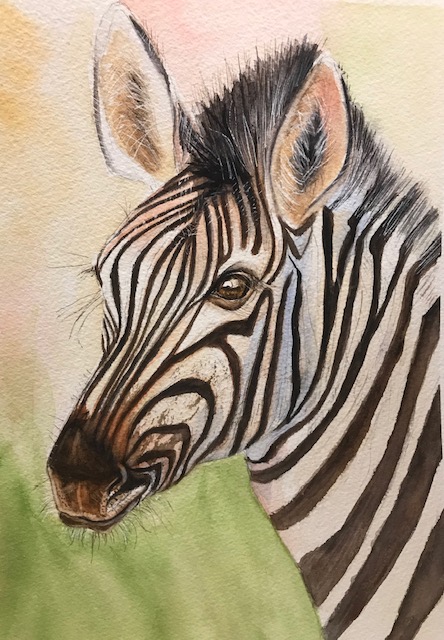 "When Covid-19 hit, I decided to try painting and I thought watercolors would be fun to try. I had little to no experience painting. My first painting using watercolors was absolutely terrible and truly looked similar to a child's painting. I almost gave up but I decided to searched on YouTube for some help. Fortunately, I found one of Maria's videos. I immediately signed up for her Patreon and Teachable classes.
Maria's videos are so easy to follow and offer so many great suggestions and techniques. I started from the basics, painting flower petals and learned how to control my water and paint. Soon after that, I painted my first rose. I was absolutely amazed. My painting skills have continued to built after every Patreon video and Teachable class.
Less than a year later, I am still a Patreon/Teachable student, however now I have pushed myself to venture on my own using the techniques that Maria has given me. Maria is an extremely talented teacher. She has my highest recommendation. Take one class and I promise you will be a student of Maria's for life."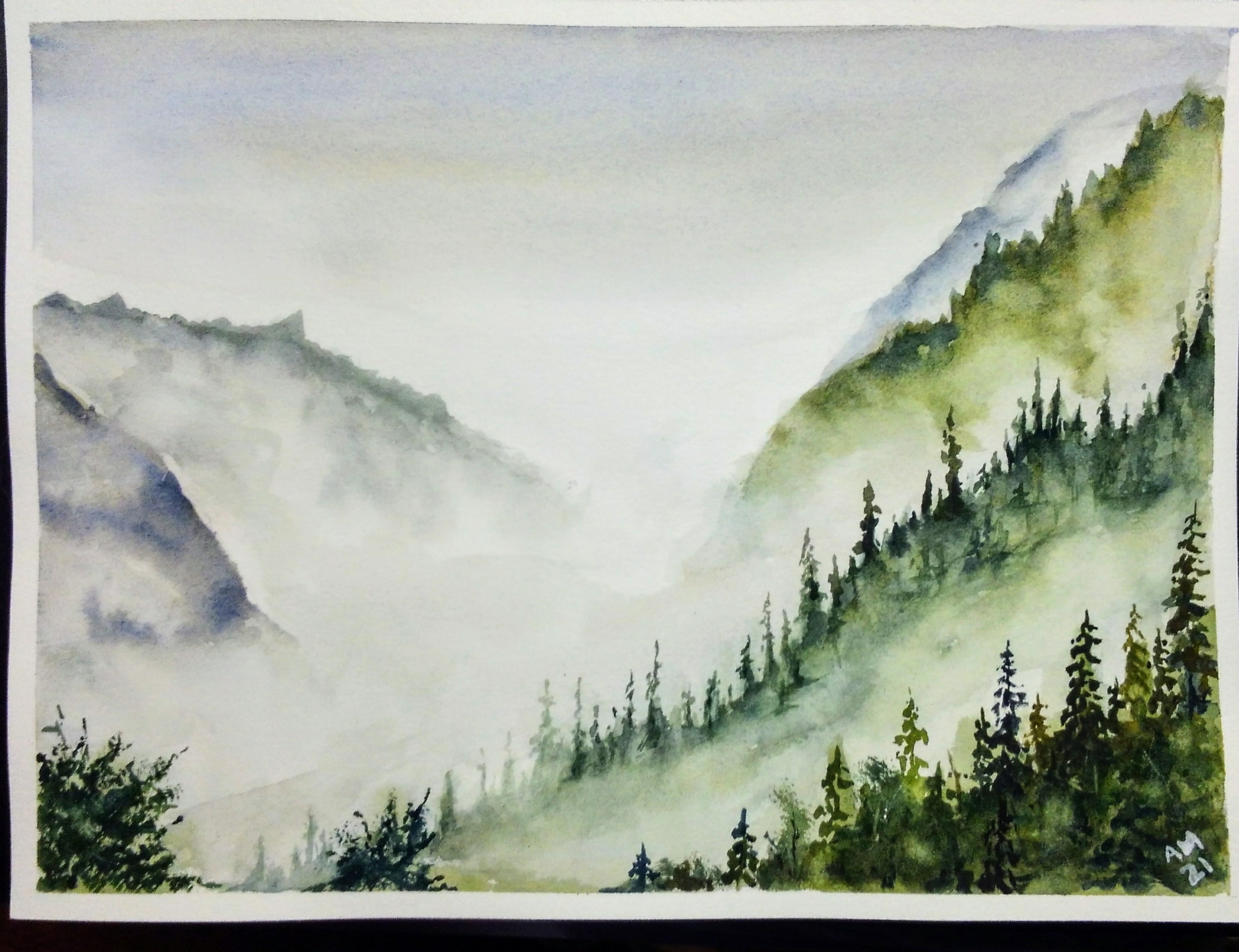 "I first found Maria on Youtube. I found her artwork process fascinating and decided to try watercolor painting for myself. I quickly progressed as I took classes from her on Patreon and Teachable. She is a fantastic teacher; taking you though the process step by step. I find her critiques of my paintings encouraging as she always looks at my artwork with a unique perspective that is not always apparent to me.. She is by far my favorite art teacher and has had the most influence over my artwork.."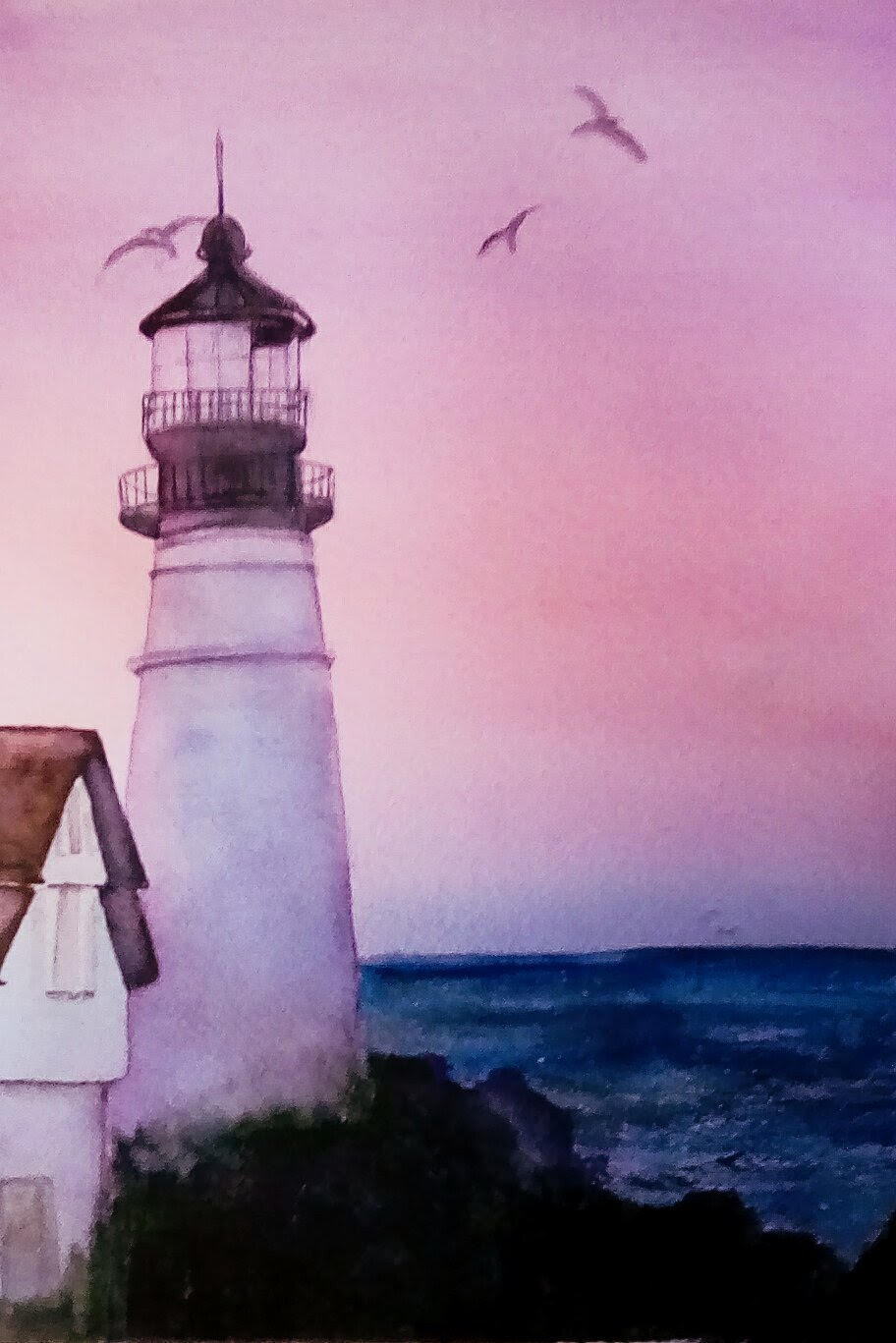 "Maria's art classes are fantastic! Her teaching style is very relaxed and she gives a lot of detailed instruction so you are never left trying to guess what you should do next. Maria shows you exactly what to do in her online class and walks you through each step. Maria also offers some free watercolor classes that teach techniques that will be used in her online courses and excellent community support for her students and patreon members. I have taken several of her classes and have been pleased with each one. I am eagerly looking forward to new classes."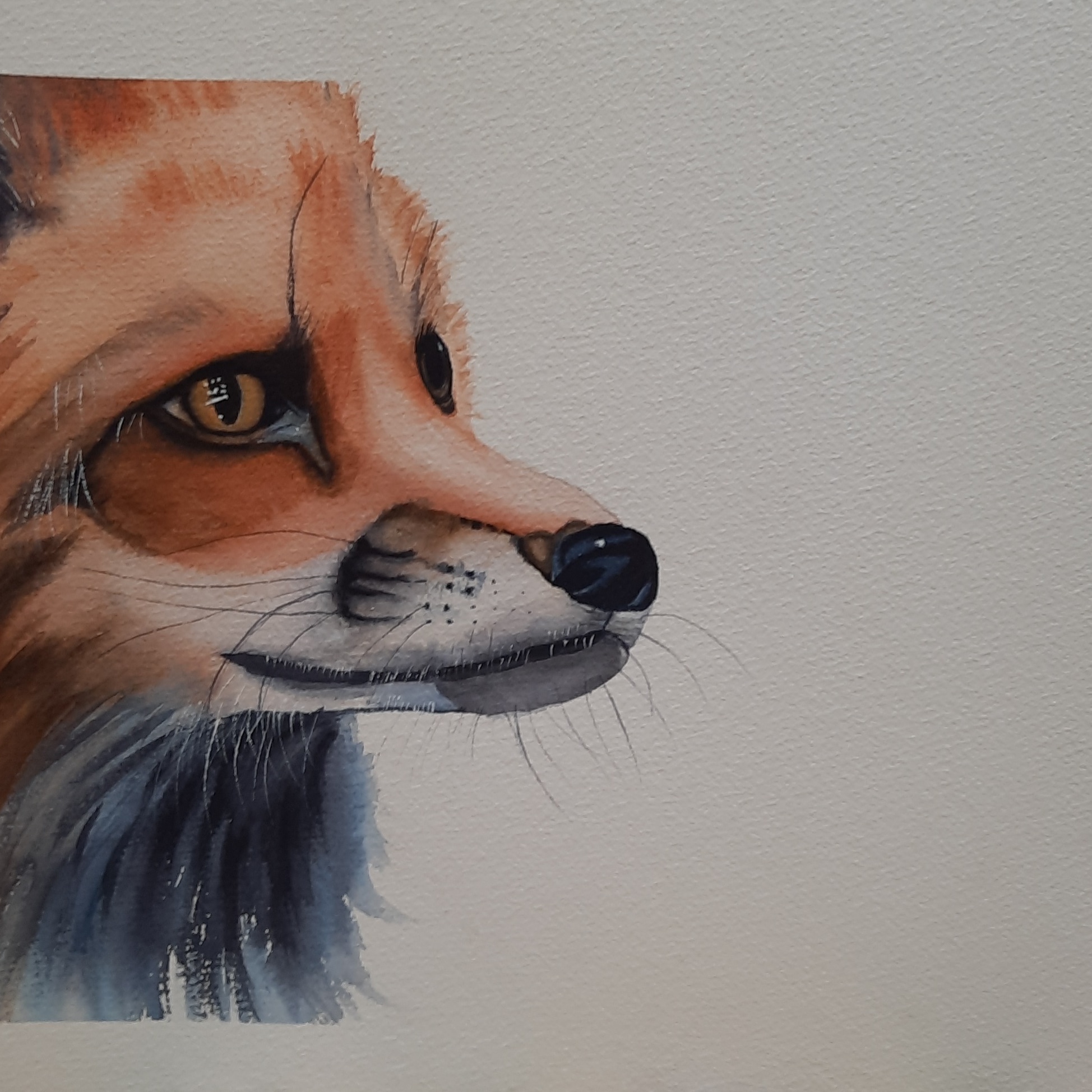 "Maria is a Fabulous Watercolor Teacher! Great for beginners and advanced. She has great patience and is always available to help. I have learned so much since taking her classes"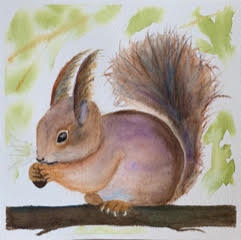 "Maria is a very gifted artist and I feel so lucky to have had the chance to learn from this wonderful teacher. She explains every detail of how to achieve some beautiful paintings. She shows how to get wonderful colour mixes, the best supplies to use and the many techniques that can be used to get different affects. She is easy to understand, kind, encouraging and she really cares that you progress."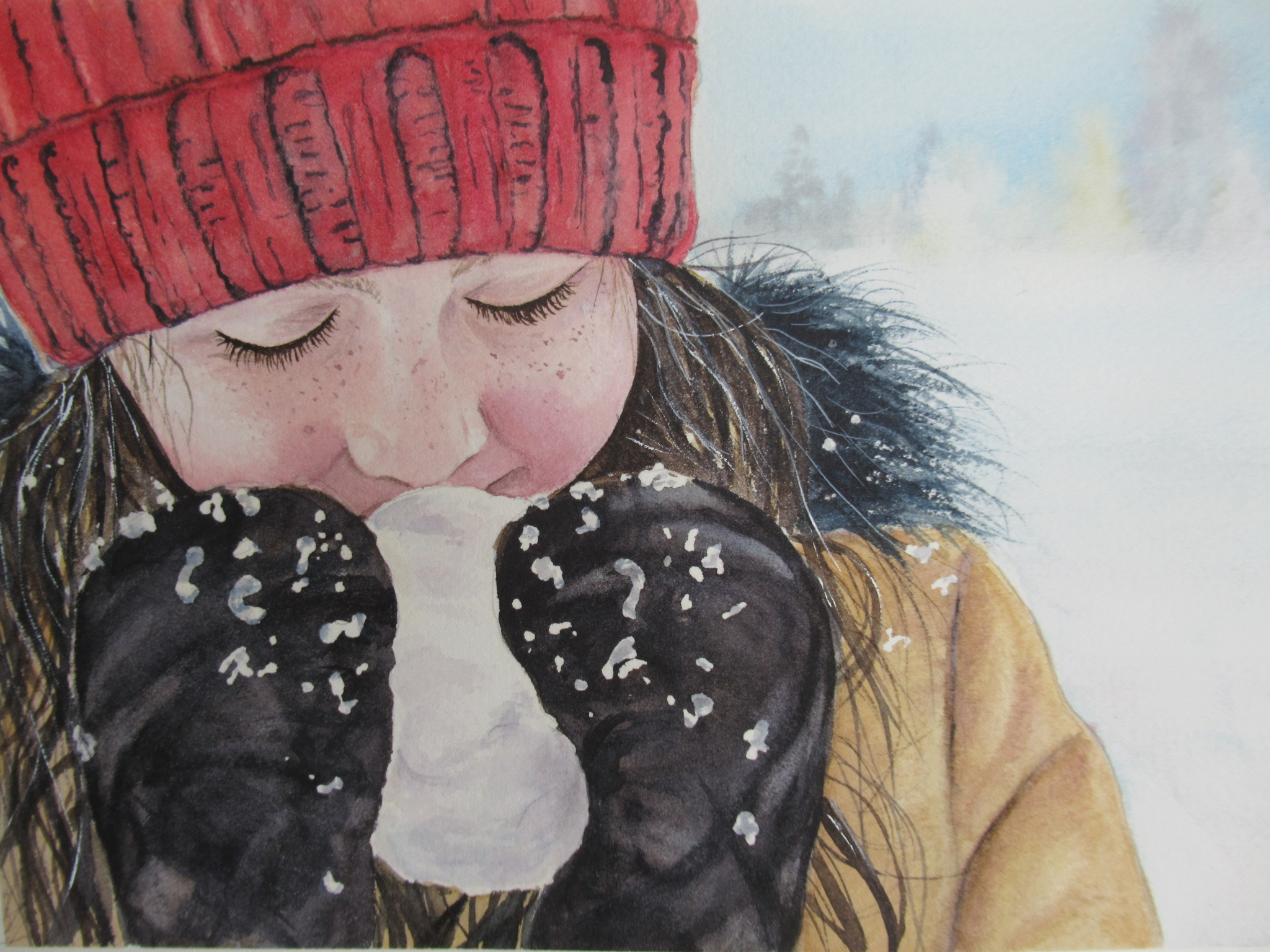 "I started painting on my own in May 2020 and later joined Maria's Patreon page in July 2020.
I learned so much in such a short time once I started following maria's tutorials and classes. 
I learned that watercolor painting is about layers and not to expect the painting to look complete 
until you get to the final layers when everything comes alive . I learned the importance of preserving the light
and to not be afraid to mess things up . I learned that the paper can take a lot of water and a lot of paint which helped in reducing
the "fear factor" of it all .
My favorite and best paintings are ones i wanted to give up on and trash in the bin but 
i kept on adding layers and eventually they turned out to be fantastic paintings. I Also tried a few portraits and was pleasantly surprised .
Watercolor painting is a process and you have to not expect an instant masterpiece with one layer. 
Maria's voiceover tutorials ,techniques, strokes, guidance, tips and encouragement have all been 
key to my advancement, confidence, and love of watercolor painting."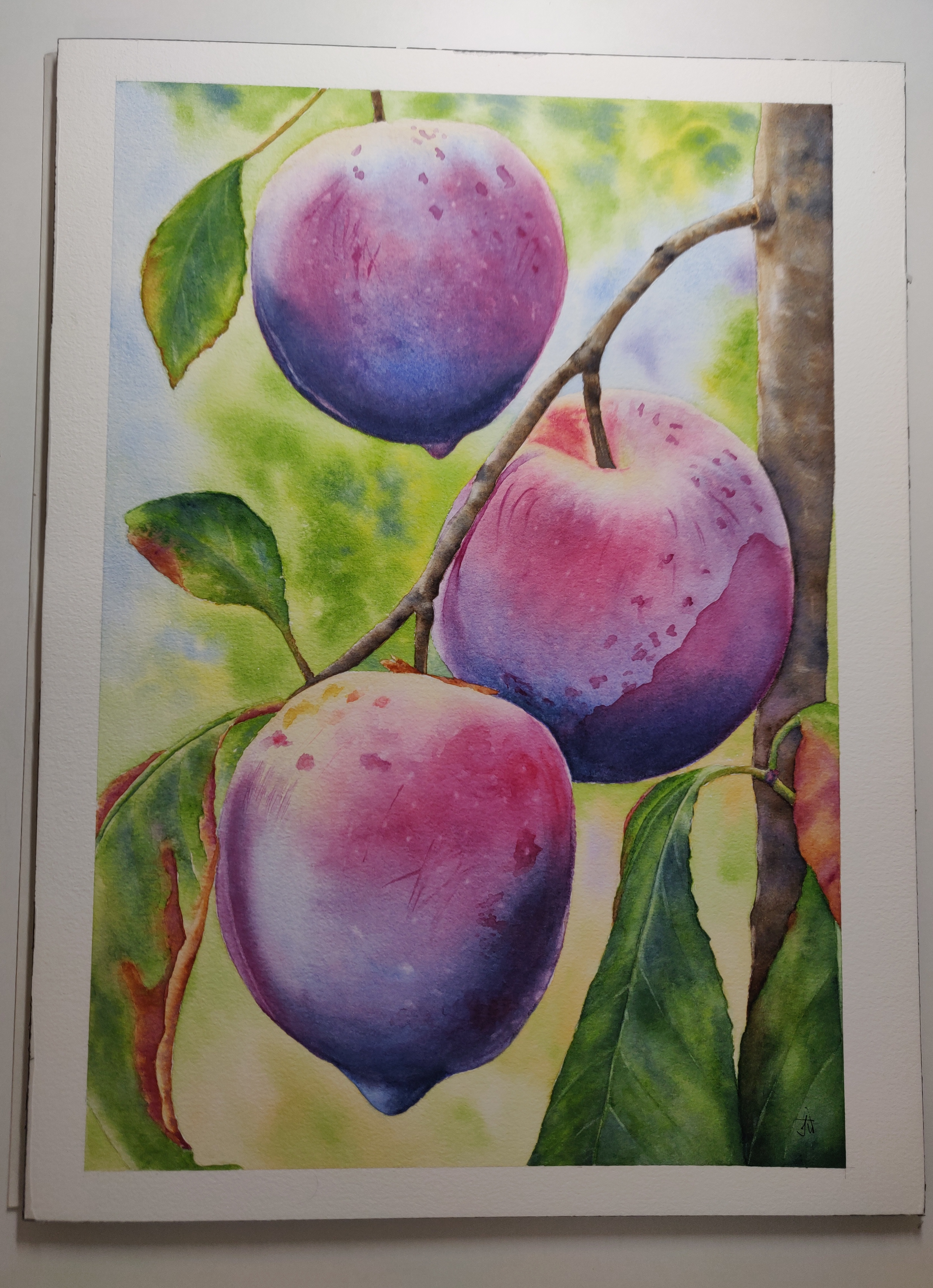 "I have always admired the vibrancy in Maria's paintings and her tutorials have helped me improve my colour mixing abilities. The confidence with which she approaches every painting has been contagious!"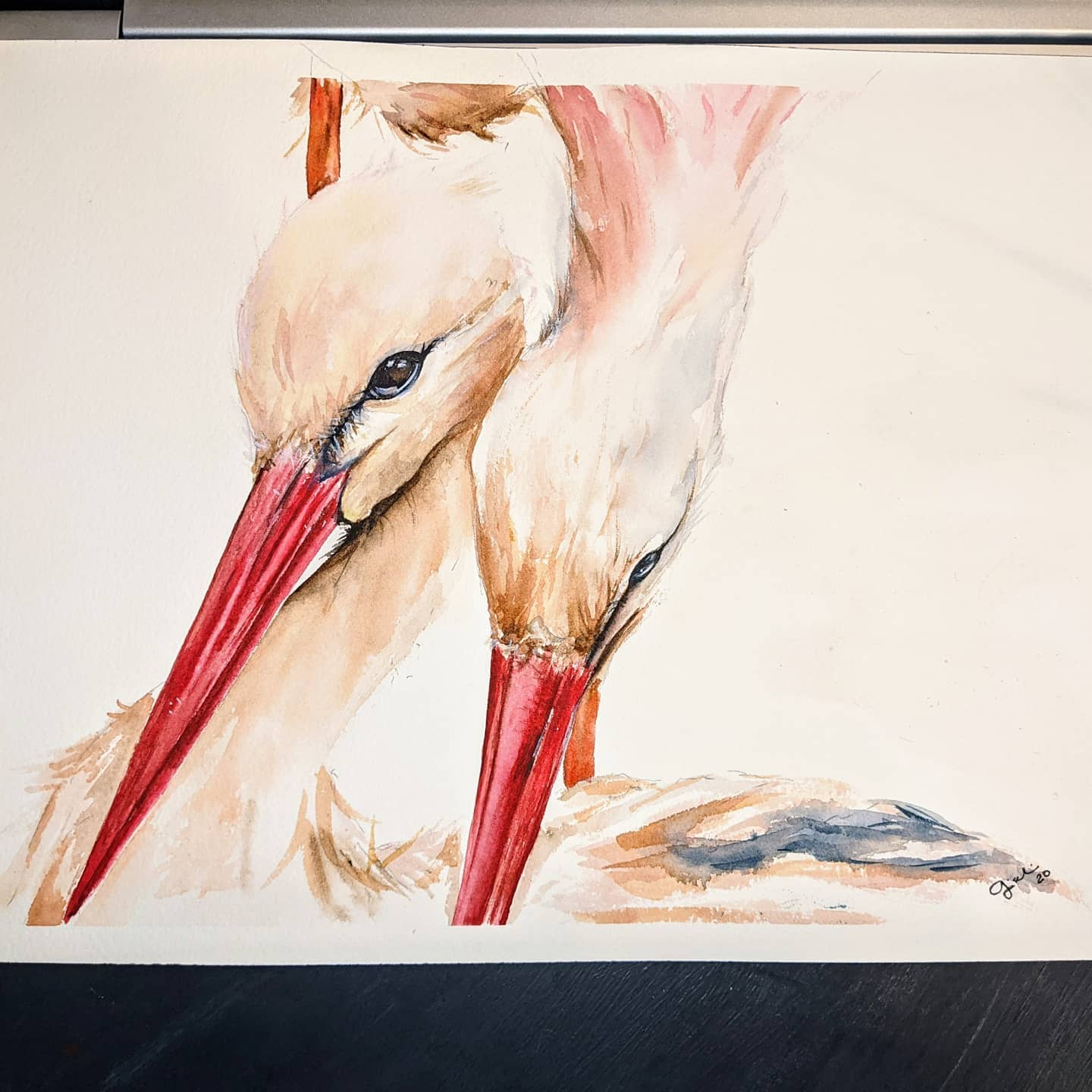 "I started Maria Raczynska's classes last year. I have taken her classes on Patreon and Teachable, and I can tell I have learnt so much from them. You have very detailed classes for beginners and faster ones for more experienced students. I love that she shows her palette; it makes a massive difference for beginners. She has a wide range of painting motifs, from nature, to objects, to food. Every month, she posted many new classes, which keeps me motivated to continue painting every day." 
Check your inbox to confirm your subscription
If you are looking to buy new brushes - please check out my own lines: "Golden 1" and "Golden 2", but also my newest edition "Songbird" quills made by Da Vinci Artist Brush in Germany, I still have a few left in stock.
These brushes can be purchased only via my Etsy shop at: https://www.etsy.com/shop/mariawatercolors
If you buy a set - you will receive a free round 4 "Casaneo" brush by Da Vinci.

Have a question about my school or classes?
Please email me directly at [email protected]