Art supplies - what will I need for this class
In this lecture, you will find a list of art supplies I used for this painting. Please do not worry about matching colors, what is more important are light and shadows, to create a nice balance in your painting.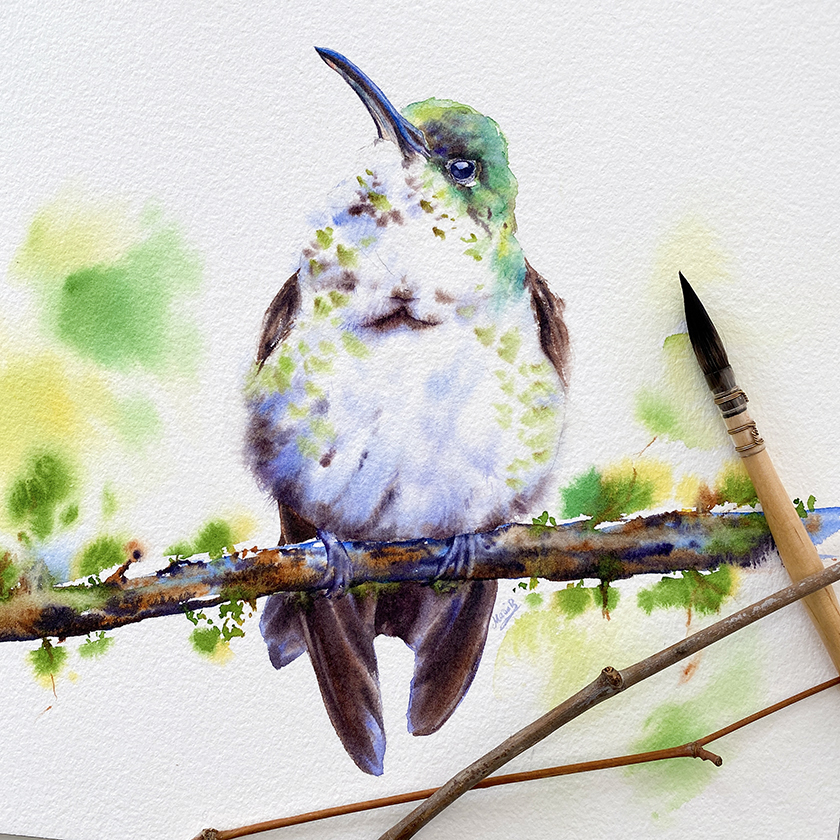 Holbein watercolors in tubes:
Vandyke brown
Raw umber
Raw sienna
Burnt sienna
Imidazolone yellow
Viridian hue
Sap green
Ultramarine light
Cobalt blue
Indigo
Neutral tint
Quinacridone red
Watercolor paper:
Hahnemuhle "The Collection", Cold-Pressed 140lb, 10X14in block

Note: US residents only may receive a free Hahnemuehle watercolor paper COLLECTION SAMPLE INTRO kit. Email [email protected] with your shipping address and mention Maria Raczynska Watercolor Class.
Brushes:
Round 0 "Velvettouch" by Princeton
Round 4 "Perla" Escoda
Rigger 2 "Prado" Escoda
Long quill 2 "Songbird" by MR
Round 8 "Golden 2" by MR
Round 8 "Golden 1" by MR
Flat 3/4 "Golden 2" by MR (Maria Raczynska)
If you are interested in purchasing my brushes, please visit my Etsy shop at www.etsy.com/shop/mariawatercolors
A little more about my brushes.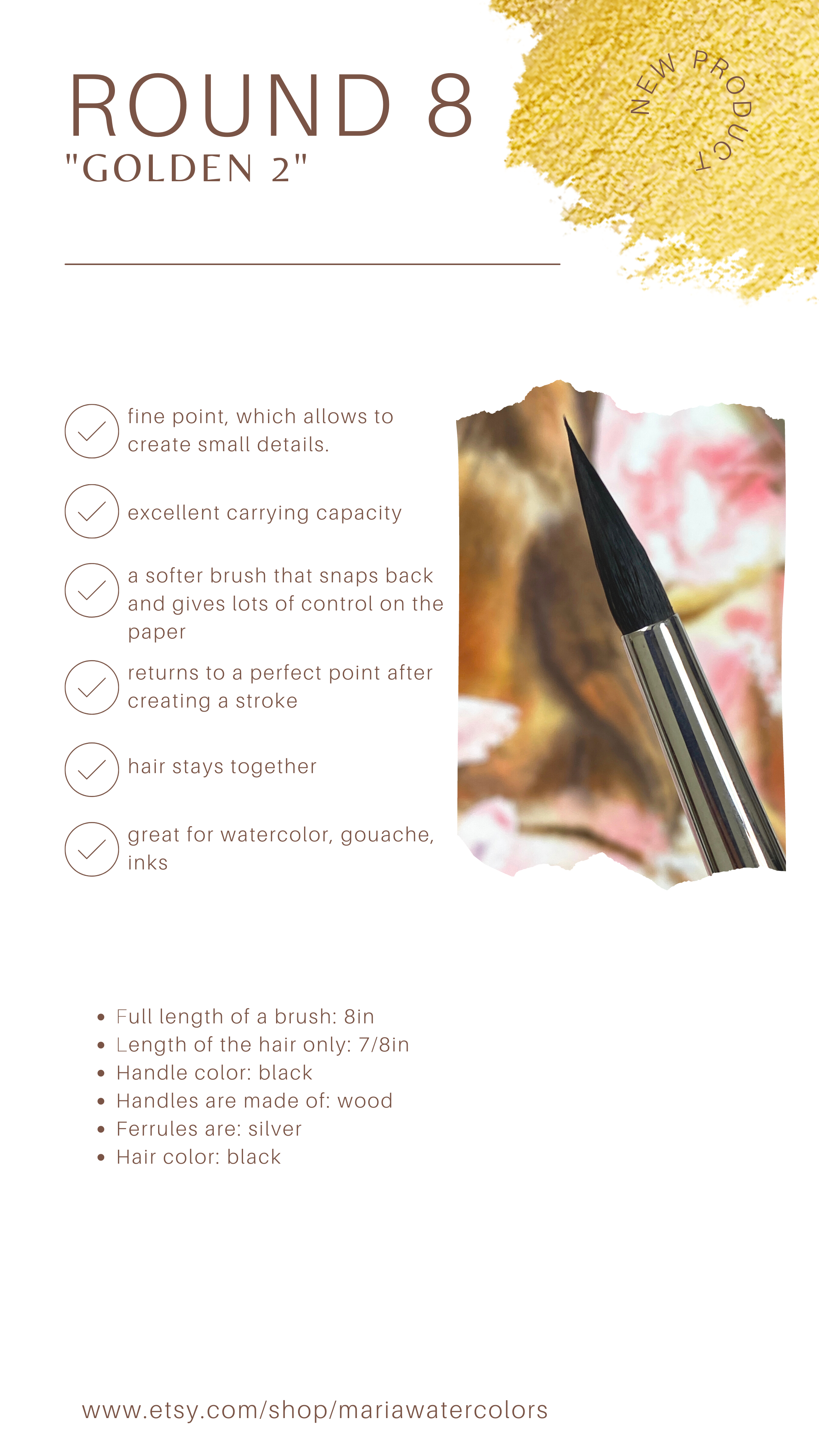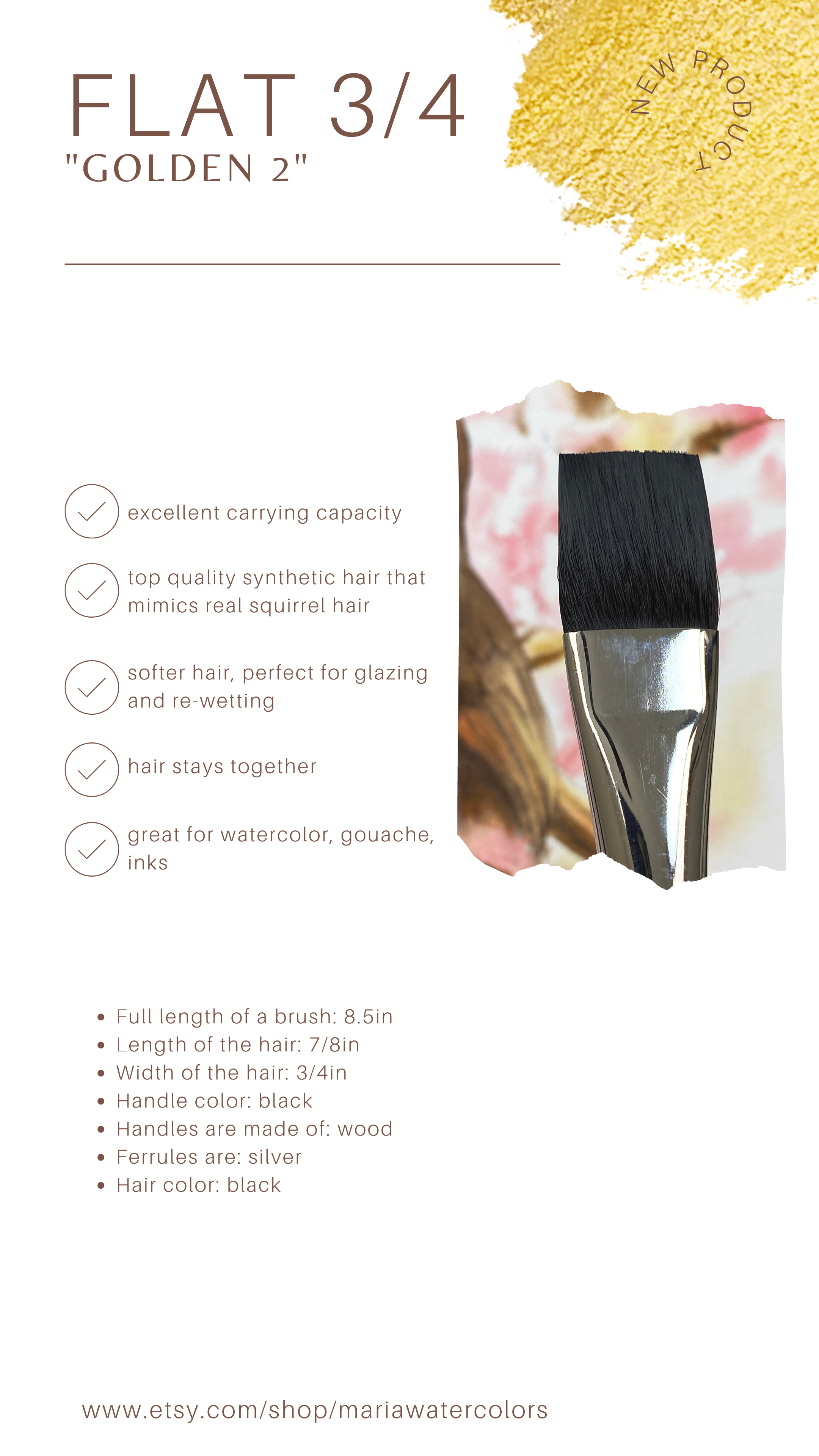 Complete and Continue