Welcome!
Choose this course if you are interested in learning how to paint six different animals' eyes. 
If you choose the bundle option "ALL YOU CAN PAINT" you will only pay $20 a month and have access to every single class this school.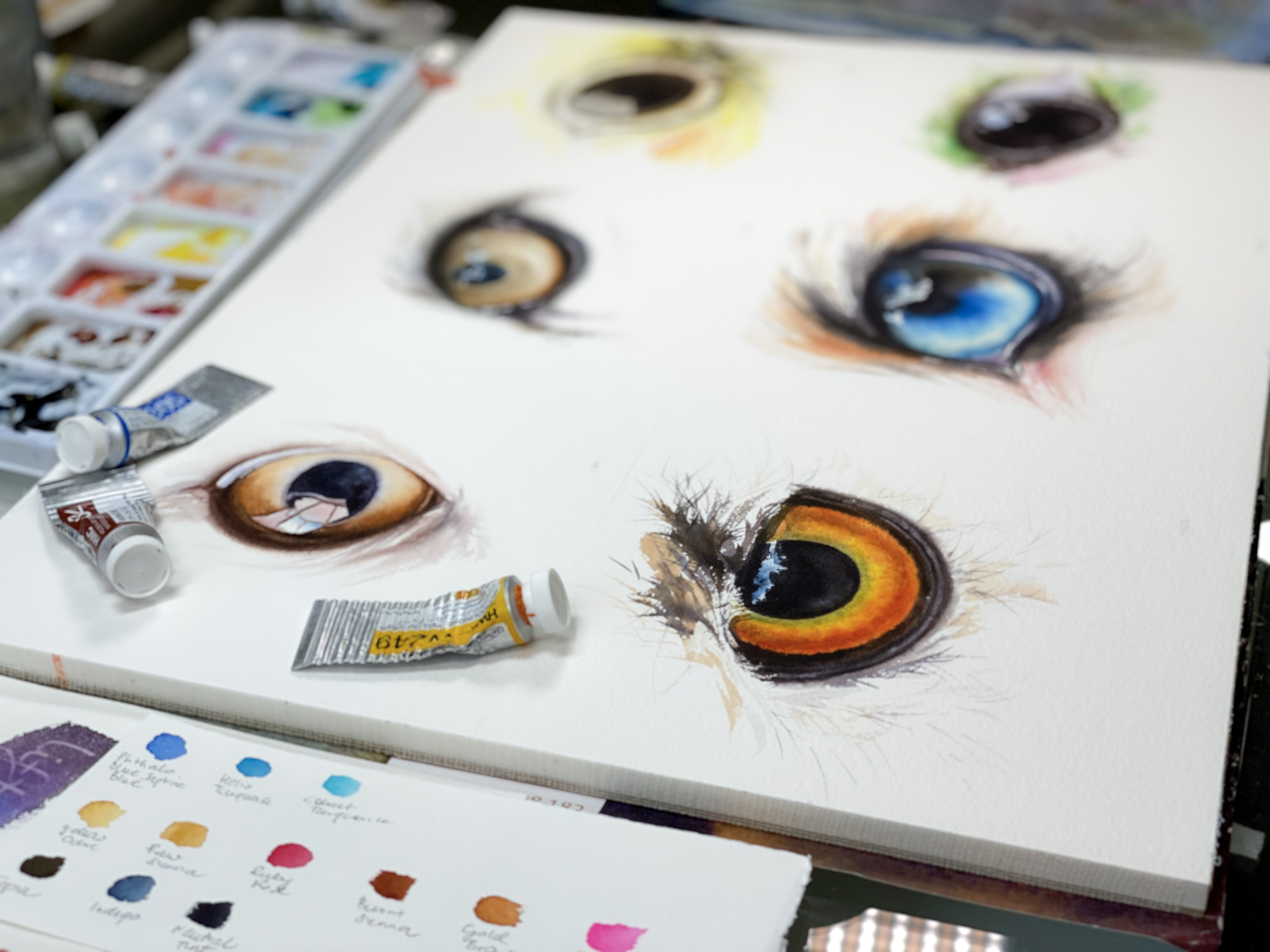 A dog, cat, parrot, tiger, owl, and a hummingbird
If you love painting animals then you will want to take this class. I am sharing all the secrets about layering and how to go about highlights.
Do you know that highlights don't necessarily need to stay 'paper white'?
Highlights often have colors - they will reflect colors not just from lashes or hair, but you can often see what an object was looking at.
Painting eyes can be as simple as painting a flower petal, or it could be way more complexed, depending on what animal you are painting. Things can quickly change based on the colors you see, and how the light and shadow is affecting the subject.
This is my second master class about painting animals' eyes.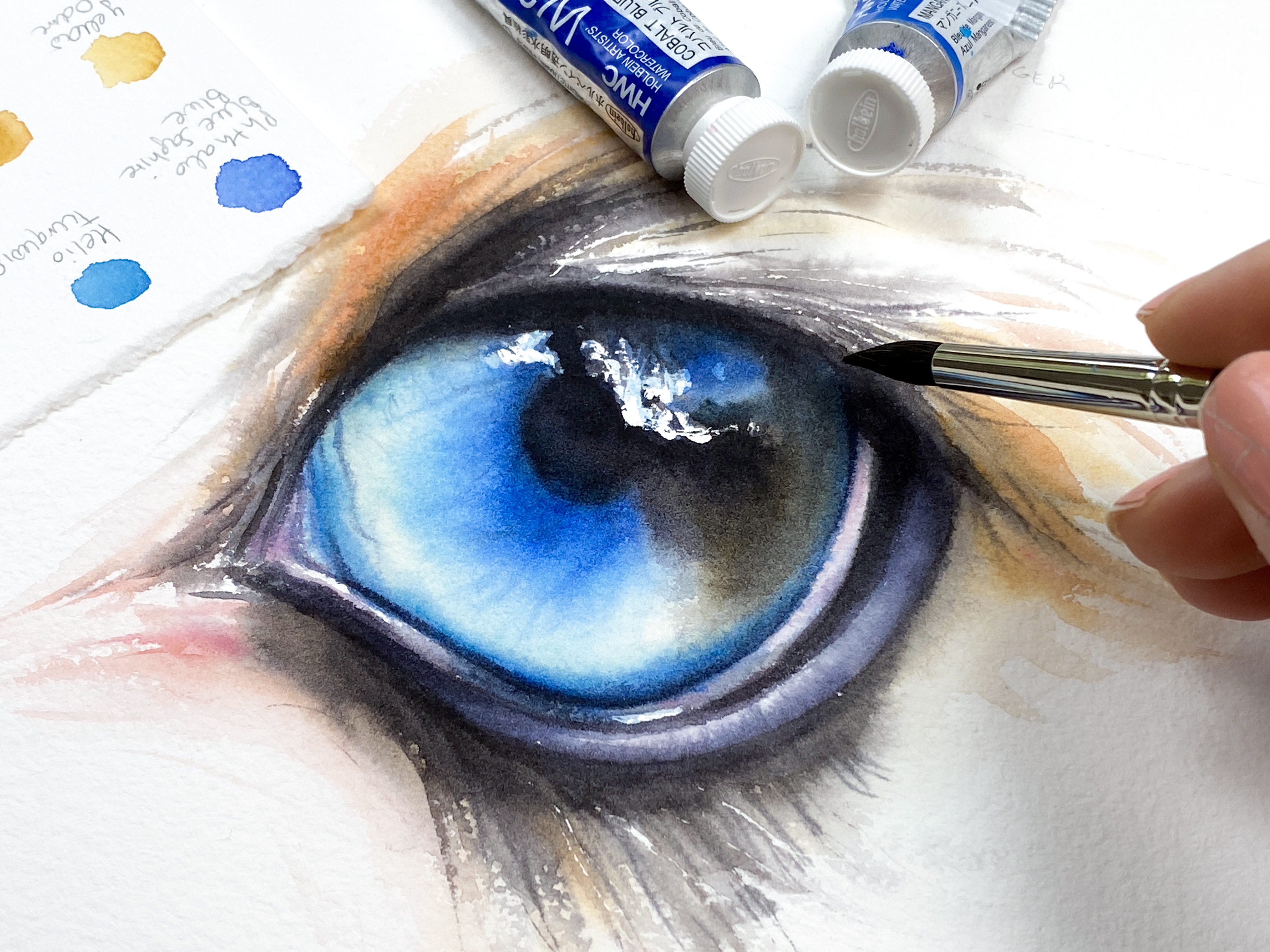 This painting has about four layers, including the pupil.
It all starts with painting the highlights.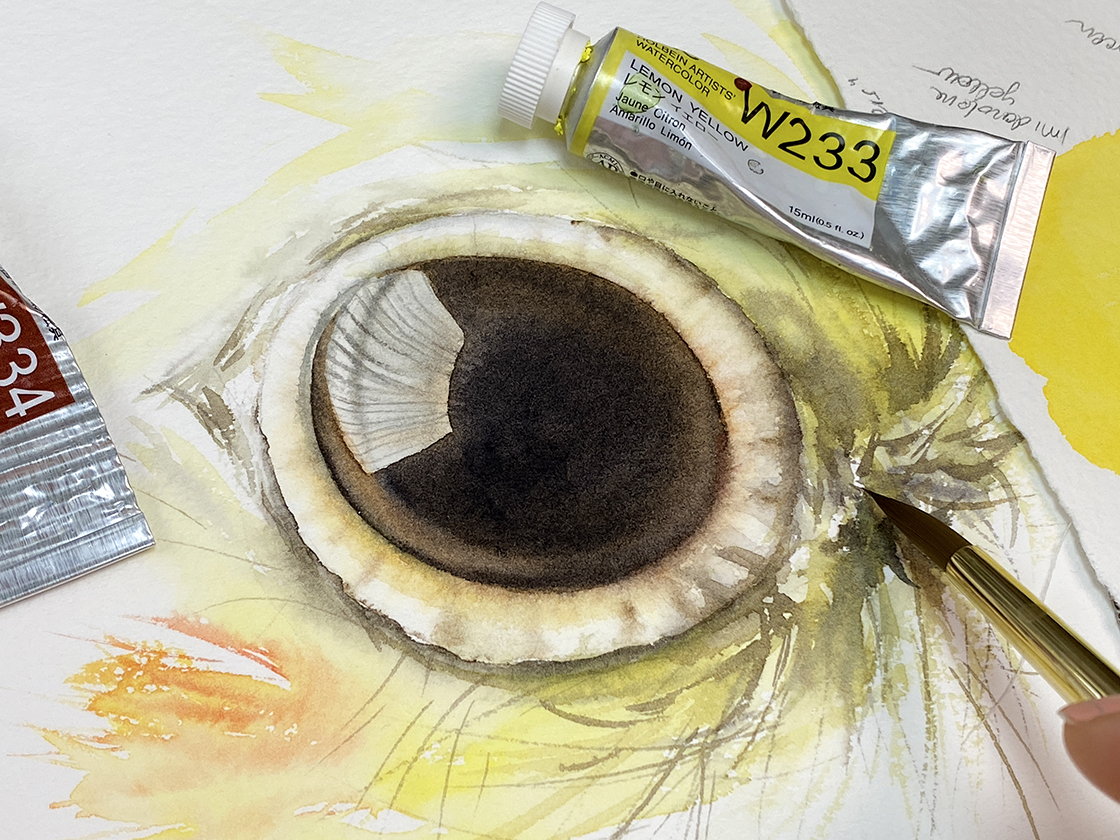 This eye is more complexed to paint compared to this dog's eye, and that's because when you first see it - it may seem 'dark brown' or (when you zoom out of the reference) even 'black', but if you just paint it with a 'lamp black' straight out of a tube, you will not achieve the same effect.
Instead, it's important to see layers within layers, find the light and start with undertones.
The dog's eye seems more complicated, but this is misleading. It's much easier to paint it because it's easier to visualize the process of layering it comparing to the parrot's eye.
Take this class if you would like to learn how to break a reference image into layers.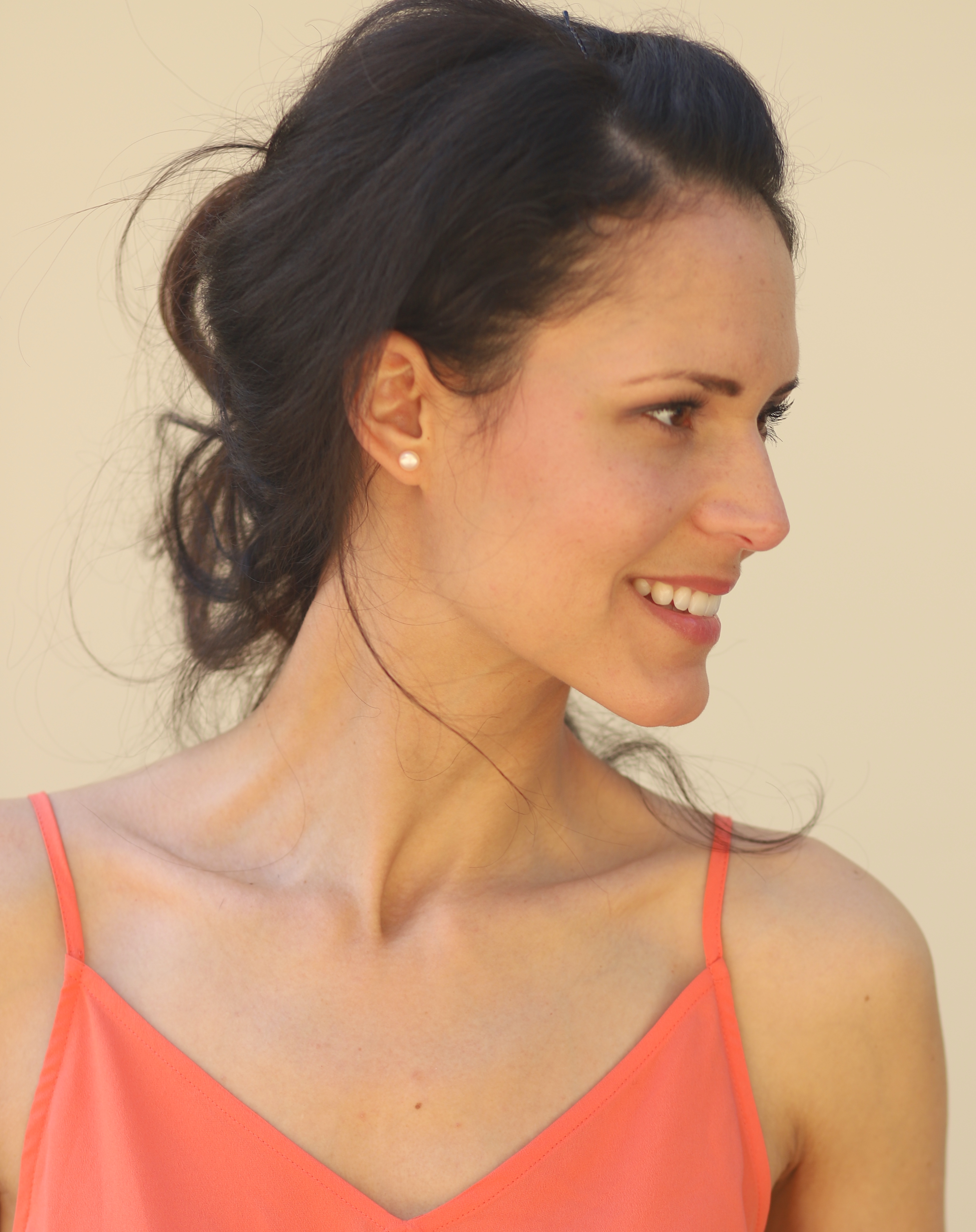 Hi, I'm your watercolor teacher!
After starting two online schools (first on Patreon and later on Teachable), I wanted to create a membership-based school with more detailed classes. Something similar to what I'm offering on Teachable but a lot more affordable and with a broader choice of subjects.
Choose the bundle option "ALL YOU CAN PAINT" with a $20 per month subscription, and you will get immediate access to every single class this school.