Welcome!
Choose this course (four classes inside) if you are interested in learning how to paint beautiful and loose seahorses in watercolor.
If you choose the bundle option "ALL YOU CAN PAINT", you will only pay $20 a month and have access to every single class in this school.
For NEW STUDENTS ONLY!
Go to the "All you can paint" plan, and scroll down to see payment options.
*Re-enrollments in a free 1 day trial will not be accepted.
(no credit card needed)
**SOME COURSES CONTAIN CLASSES WITHIN CLASSES
***SCROLL DOWN TO THE BOTTOM TO SEE PRICING PLANS.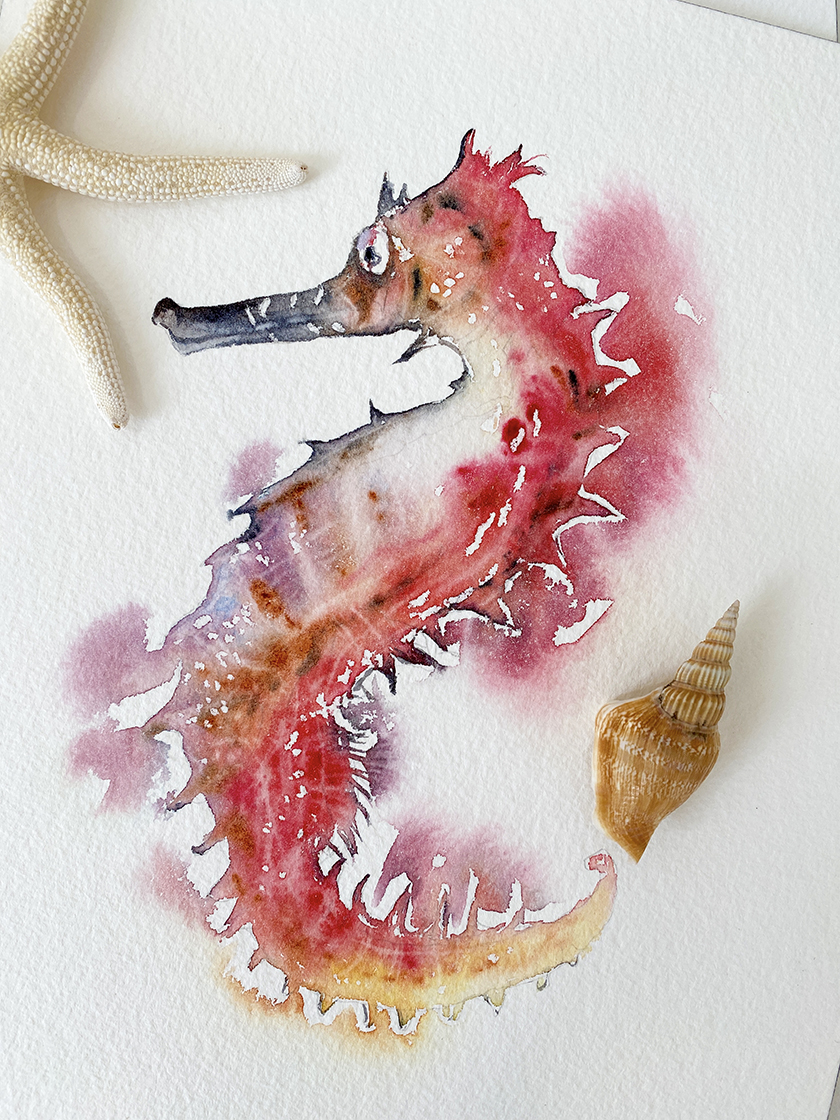 Seahorses
Whether you like to paint 'wet on wet or 'wet on dry, it's always fun to 'lift the colors to create small veins or highlighted lines that add softness to your artwork. Masking fluid works well, but it leaves 'hard edges.


I will teach you how to find the perfect timing to lift the colors in this course.


The seahorse in this picture is just an example of how I paint them 'wet on wet, however in this course, one of the seahorses will be painted 'wet on dry.


The most important thing is having fun painting and letting the pigments naturally blend on the paper.


I will be guiding you through as I am painting and talking in real-time.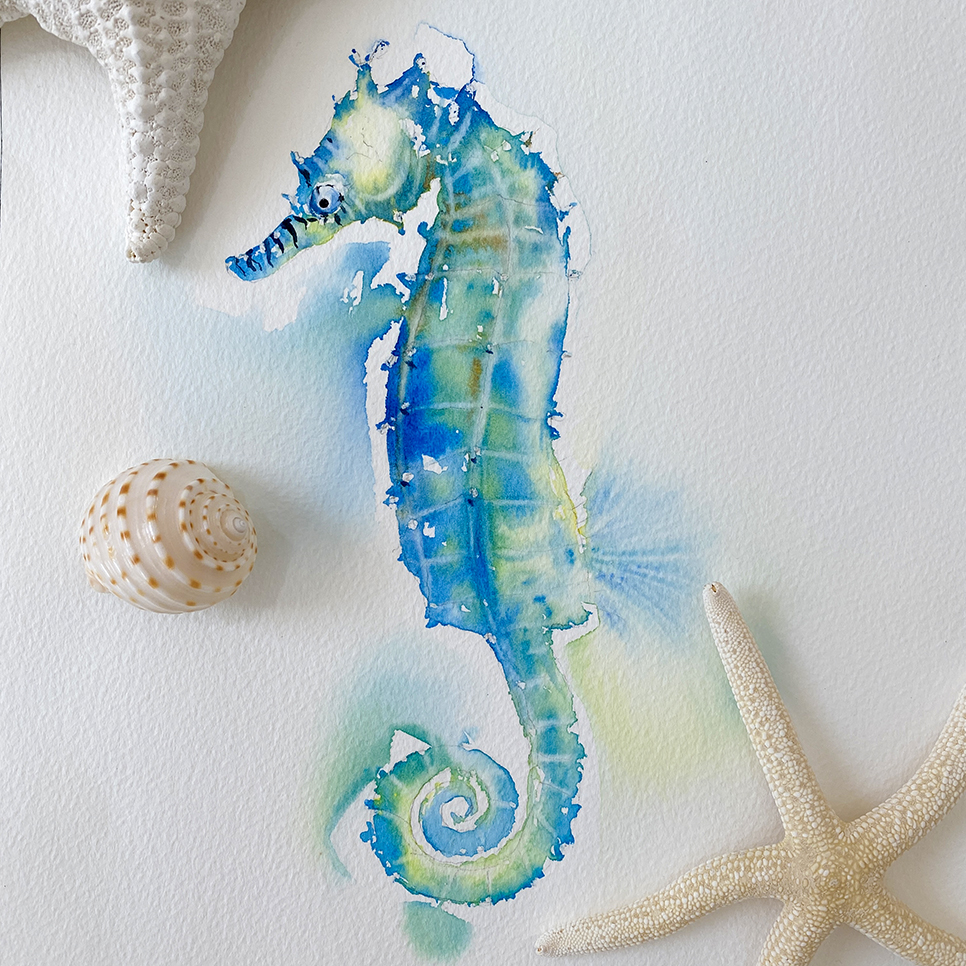 This seahorse - class 2 of 4.
In this course, I will teach you how to add colors 'wet on wet, have the most control, pay attention to light and shadows, and lift the colors without creating 'blooms.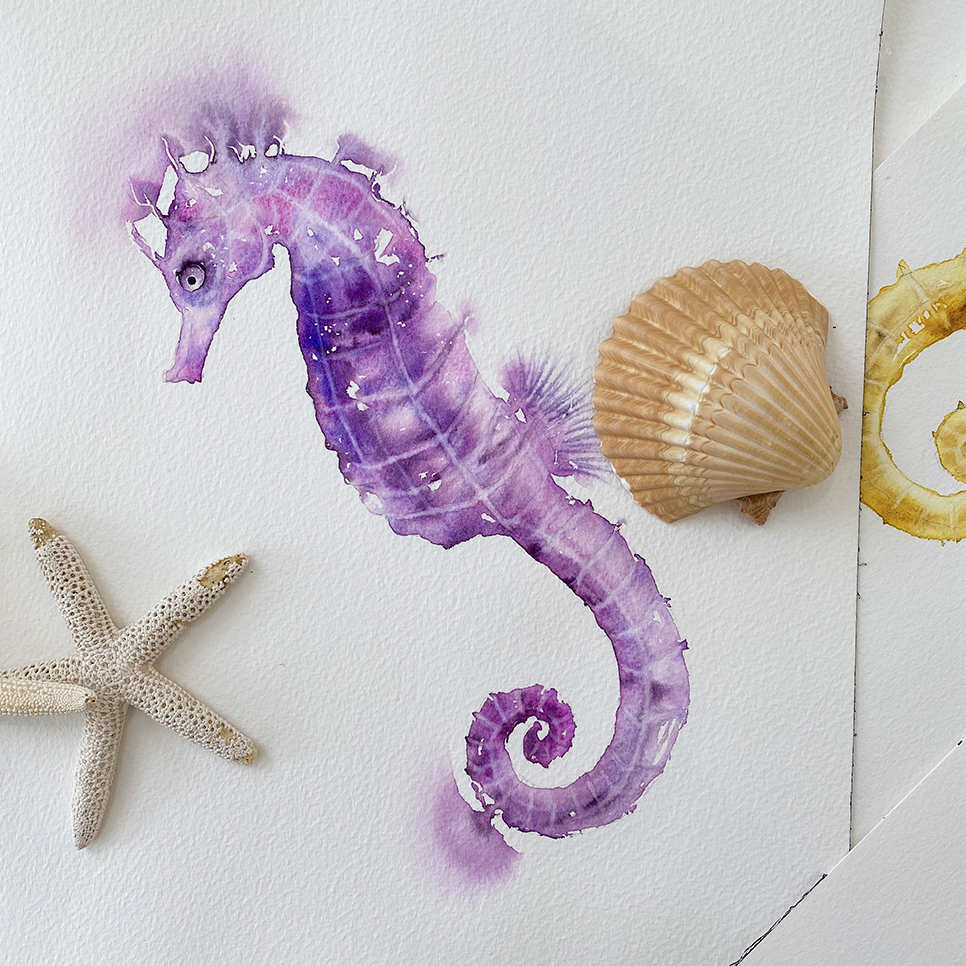 This seahorse - class 4 of 4
In this seahorse, I did use masking fluid for watercolors but only above its head, and a couple of drops over the body. To create the lines over its body I lifted the colors with a rigger brush.
Seahorse intro - free preview
Hi, I'm your watercolor teacher!
After starting two online schools (first on Patreon and later on Teachable), I wanted to create a membership-based school with more detailed classes. Something similar to what I'm offering on Teachable but a lot more affordable and with a broader choice of subjects.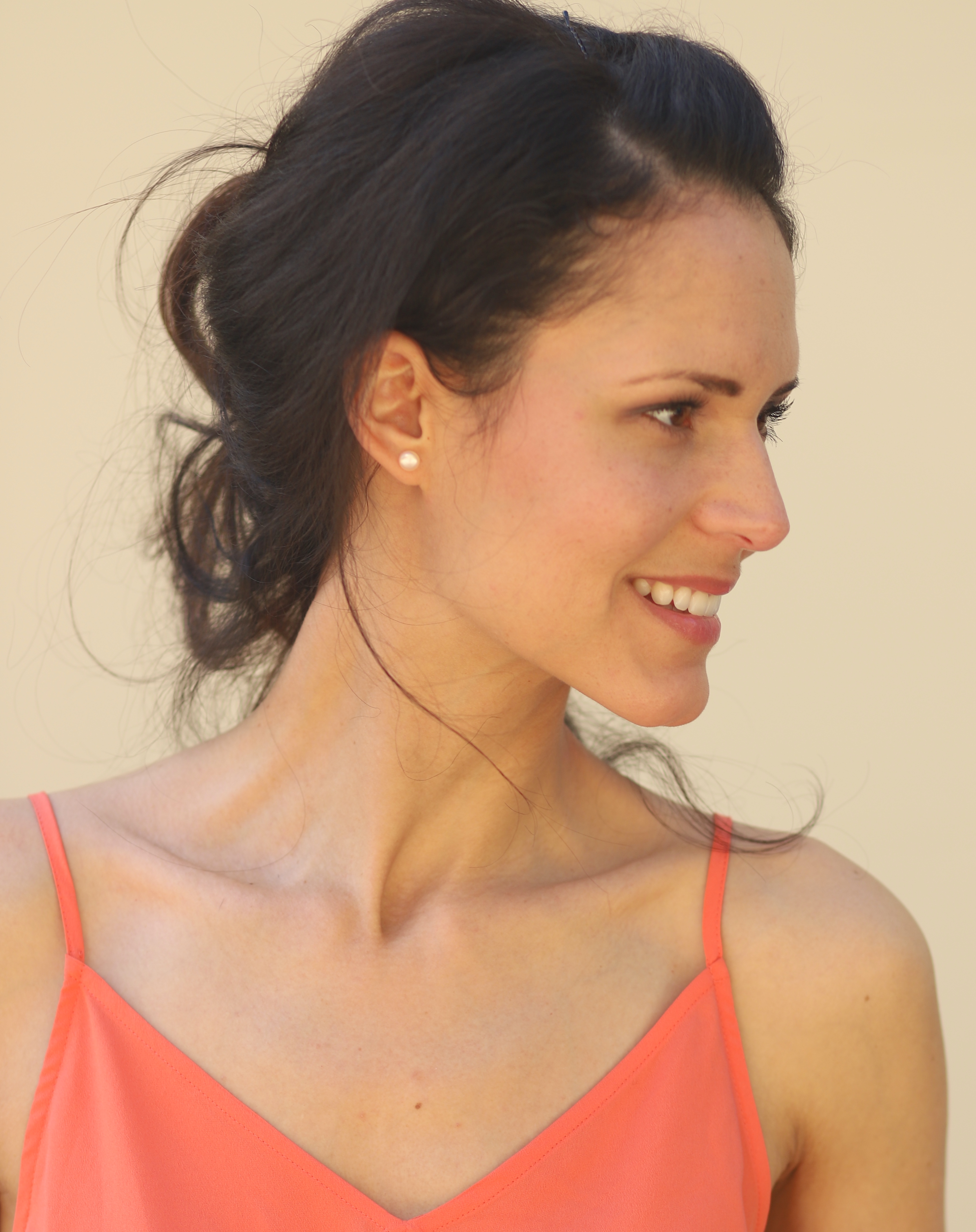 Choose subscription plan, instead of enrolling in an individual class.
You can cancel anytime. The best part - you will gain access to every single class for only $20 per month.
Check your inbox to confirm your subscription