Welcome!
Choose this class if you are interested in learning how to paint red cherries in watercolor.

If you choose the bundle option "ALL YOU CAN PAINT", you will only pay $20 a month and have access to every single class in this school!

*You can cancel anytime!
*If you join the subscription plan, 30 days start from the date you have enrolled.
Scroll down to the bottom to see pricing plans and a free preview.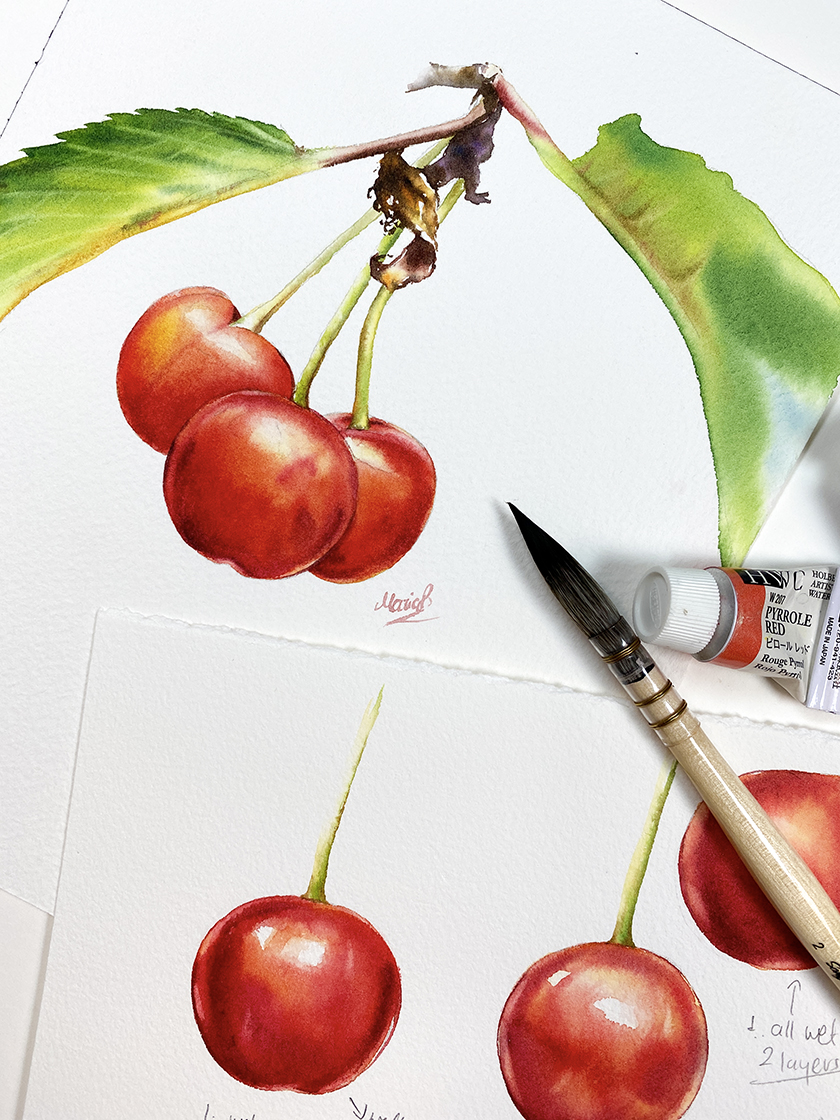 Painting cherries wet on wet

In this class, I will be teaching you how to apply colors wet on wet; what is the best ratio between water and paint; how to wet the paper so you have the most control, but at the same time - you are still painting 'loose, and how to lift colors - if needed.
It's important to visualize where you are going to apply the colors. This is when light and shadows become the most important. I will be teaching you how to plan this ahead, so you feel comfortable with wetting the object, and to think of all the areas where (and why) you are going to apply certain colors, starting with undertones, the lightest colors first.
I can't wait to share all the tips with you.

Hi, I'm your watercolor teacher!
After starting two online schools (first on Patreon and later on Teachable), I wanted to create a membership-based school with more detailed classes. Something a lot more affordable and with a broader choice of subjects.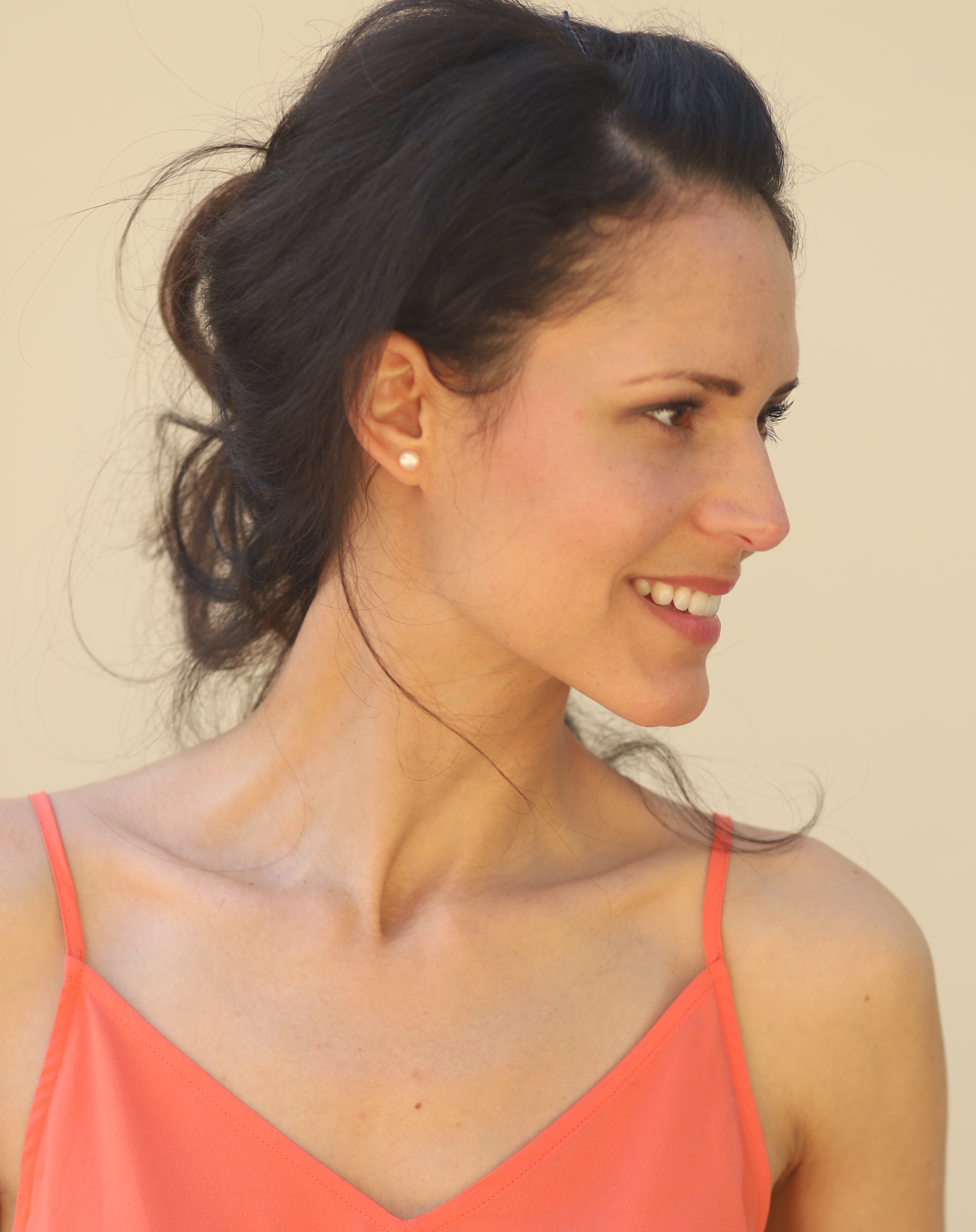 Examples of some of my other 'still life in watercolor.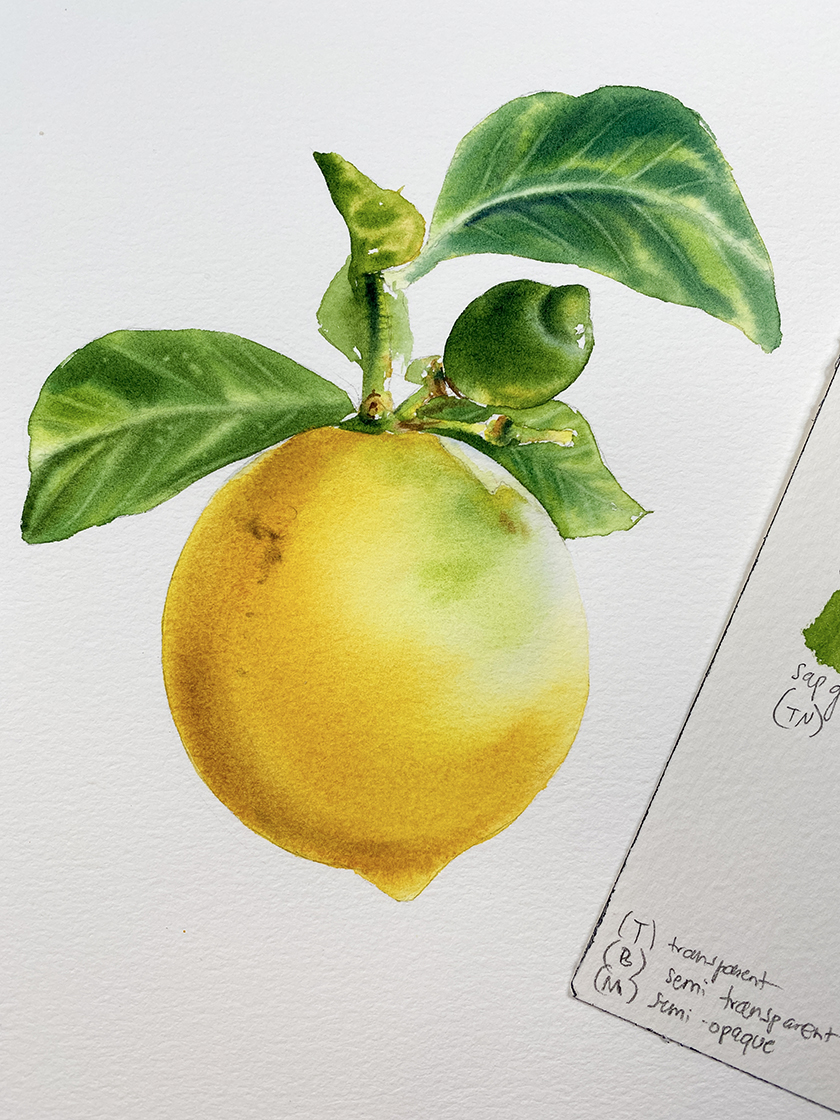 I usually paint fruits with about two layers, that's because when you add that second layer you create more vibrancy, and your object looks more realistic. The lemon above is two layers, however, the foliage is one layer only, which is why I was able to lift colors without any issues, plus other factors such as what colors and what watercolor paper I used.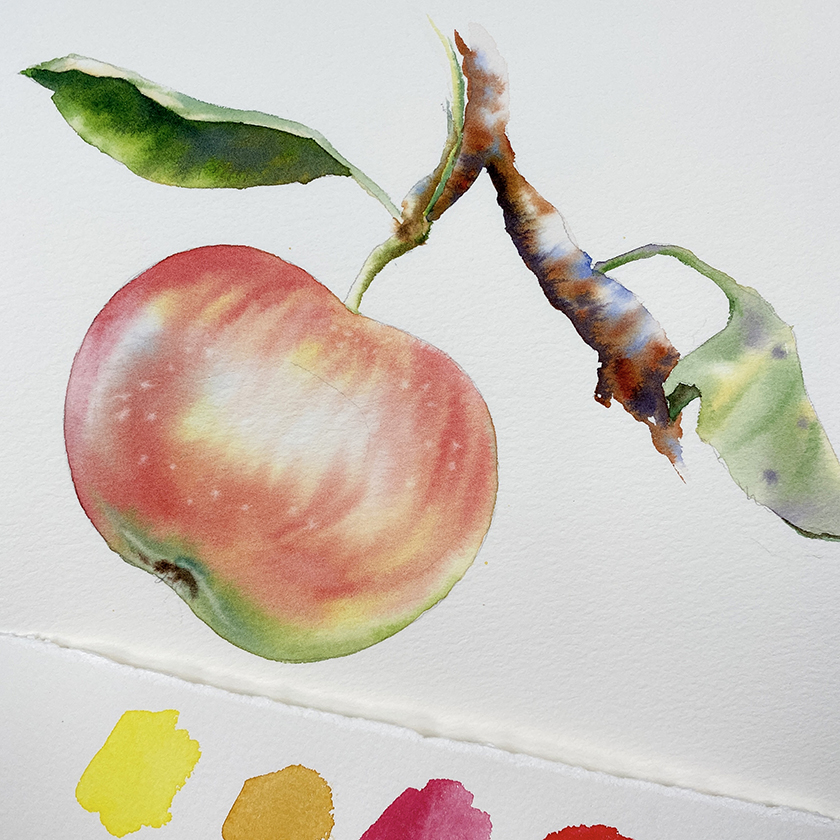 The apple above is a class on Patreon, it was painted with one layer only. I was tempted to add a second layer, but this class is marked beginner-intermediate level. I wanted to keep things simple. Regardless, I was still able to create a nice vibrant apple, how is that? Because I began with undertones. Something I will be teaching in this class.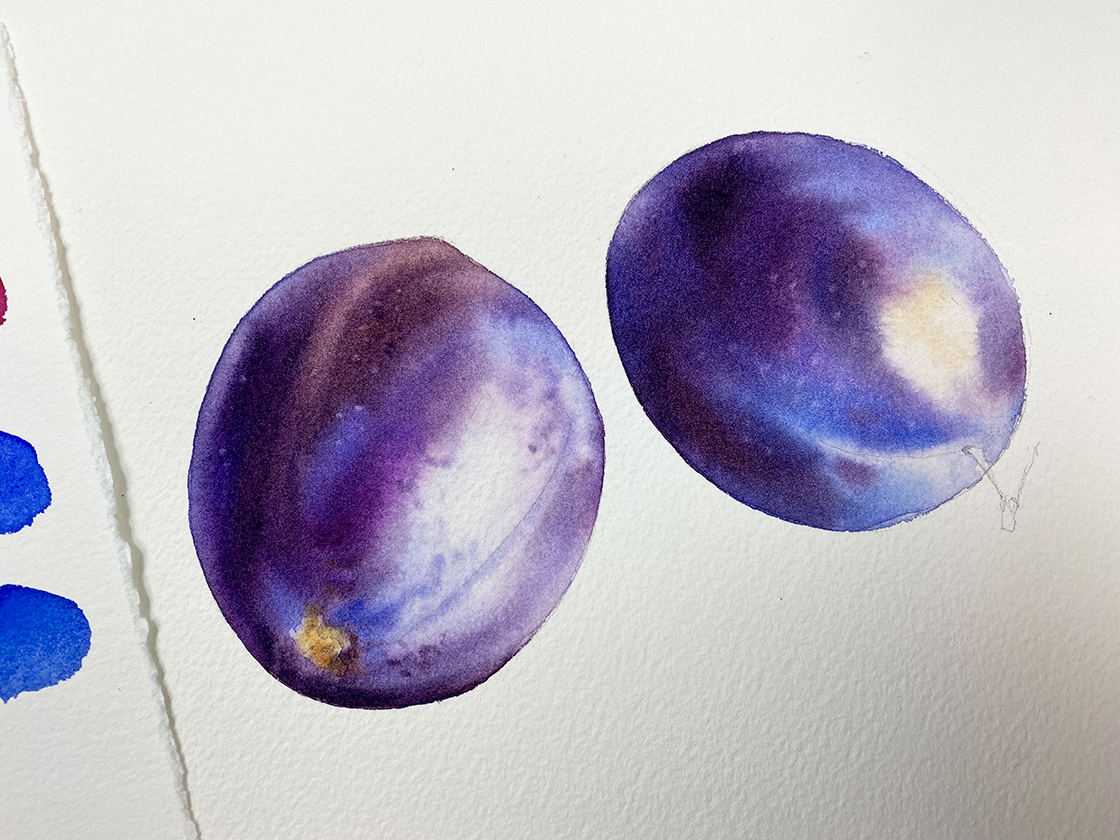 These plums are two layers, also to create more vibrancy. I could have easily left them with just one layer, but I also knew that with the second layer, you are not only adding more vibrancy but you are polishing the layer, it becomes smoother and softer, this is why I often go for the second layer.


Choose the bundle option "ALL YOU CAN PAINT" with a $20 per month subscription and you will have access to every single class in this school.

Featured classes
You can enroll in an individual class, or sign up for a monthly membership to have access to all.

Check your inbox to confirm your subscription
Free classes - get to know my teaching style.